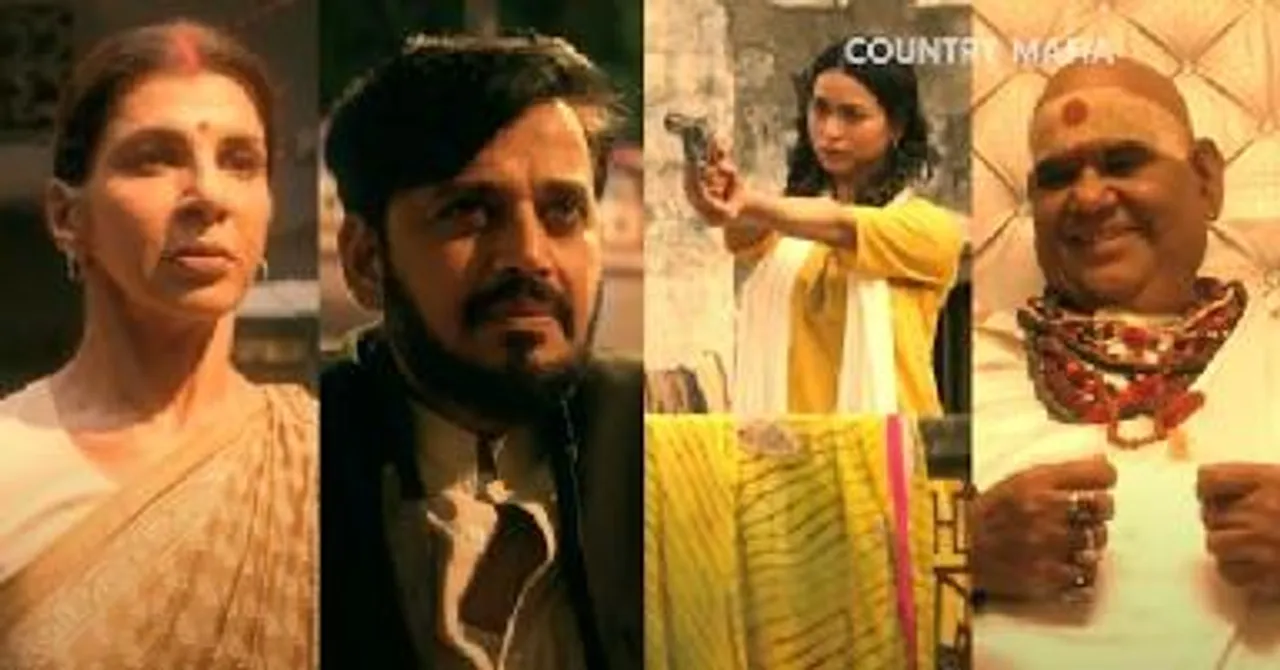 Actress Soundarya Sharma, who has been recently making headlines for her stints in the show Bigg Boss, will soon be marking her OTT appearance. She took to her social media dropped the trailer for crime drama series, she wrote, "Badle ki aag hogi beqaboo aur Har haath uthaayega hathiyaar, Jab chhayega junoon, aur sab par #ChadegaKhoonKaNasha! Dekhiye Badle aur Junoon ki ye kahaani #CountryMafia, 18 November se, ZEE5 par. @soundarya_20 @ravikishann #AnshumaanPushkar @satishkaushik2 @ihanaofficial #AnitaRaj #GurpreetBedi #AjayChaudhary @bajajgaurav7 @bishtpooja @TheAdityaKumar @zee5shows @FilmsHarvest @BALENDU_DIXIT @shashankraai2 @sanjaymasoomm #CountryMafiaTrailer #ZEE5Exclusive #WebSeries"
The series also stars Ravi Kishan, Ayushmaan Pushkar, Soundarya Sharma, Satish Kaushik, Anitaa Raj, and a whole lot more.
The trailer is packed with thrills, action, and impactful dialogue. The series is focused on the unlawful trade that occurs between the neighbouring states of UP and Bihar over their open borders.
Directed by Shashank Raai, the series is based on the illegal trade that takes place through the porous borders of the adjoining states from UP to Bihar and two brothers who wanted to become IAS officers but destiny has different plans for them.
GHF presentation in association with SREPL productions, the upcoming crime series will premiere on Zee 5.
https://newsonfloor.com/article/detail/zee5-unveils-country-mafia%E2%80%99s-motion-poster-2423.htm