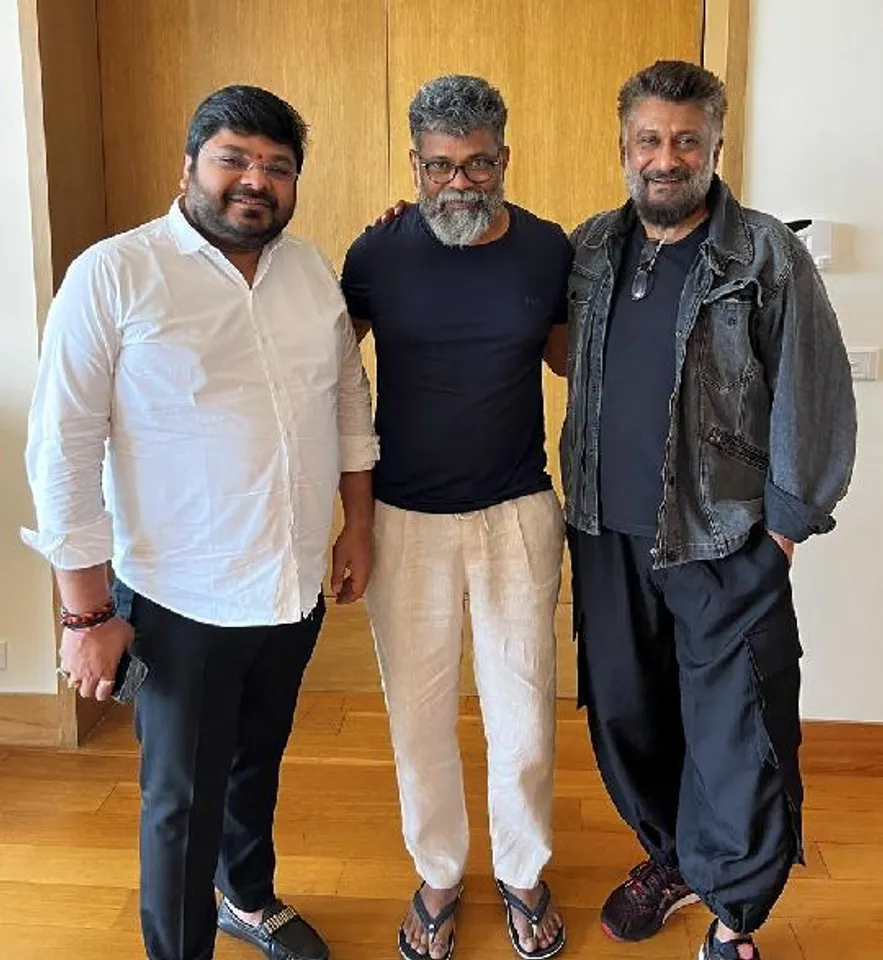 The three successful filmmakers- Sukumar, Abhishek Agarwal, and Vivek Agnihotri will be working together. The trio scored big hits with their last respective films and are busy with their respective ongoing projects. 
 
Filmmaker Vivek Ranjan Agnihotri took to his social media profile and confirmed the news. He tweeted, "Uniting India with cinema. Details soon. Guess? Sukumar (Director, #Pushpa) Abhishek Agrawal (Producer, #TheKashmirFiles) + Yours Truly (#TheKashmirFiles)" 
Details about the project will be confirmed shortly but this is exciting news for everyone, two of biggest forces from both end of spectrum are coming together.
While Sukumar will be starting Pushpa: The Rule soon, Abhishek Agarwal has different projects in production, and Vivek Agnihotri will be doing his next two films on Abhishek Agarwal Arts.
According to the reports, the film will be based on 1984 anti-Sikh riots, Vivek hopes to open up the long-suppressed cases of the carnage of the Sikh community after Mrs Gandhi's assassination.
https://newsonfloor.com/article/detail/the-kashmir-files-gave-me-boxoffice-success-says-darshan-kumaar-168.htm