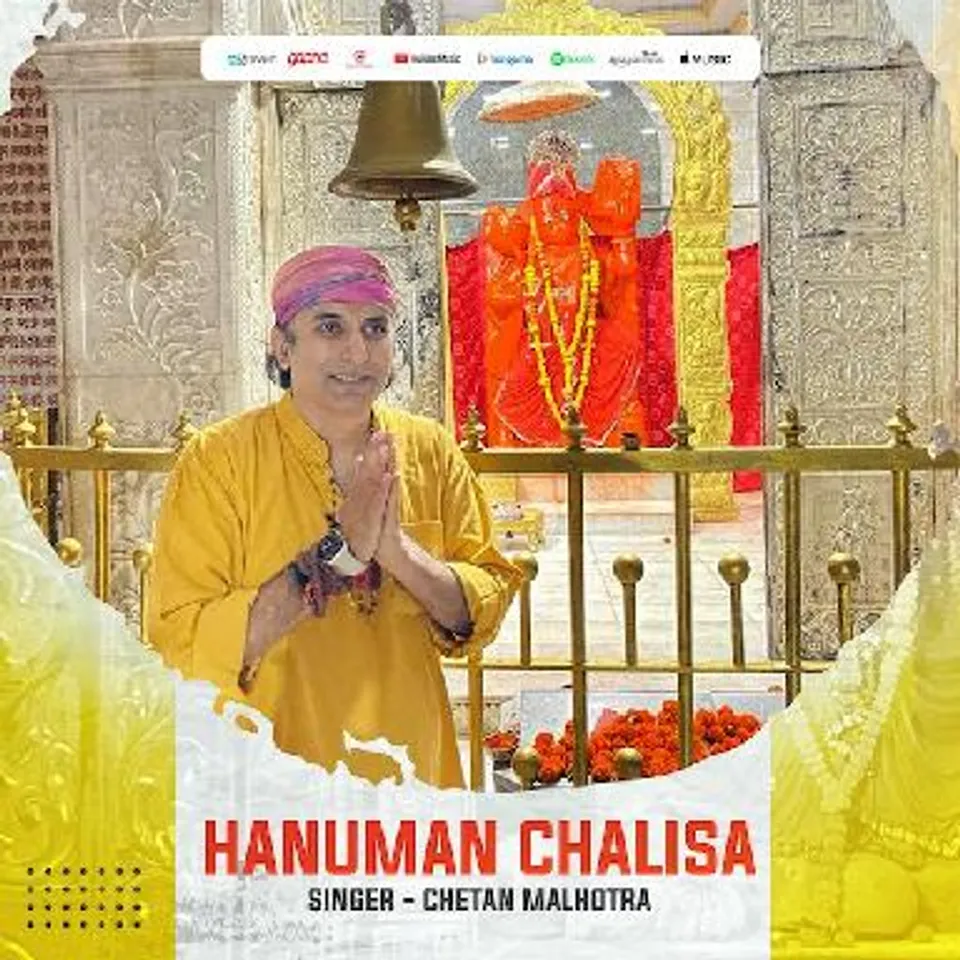 There is nothing better than starting your day by remembering the Almighty & if its' singer and composer Chetan Malhotra's Hanuman Chalisa, than your day is already made
Singer Chetan Malhotra, known for his Religious Hindi Bhajans/Songs, unveils his brand creation, Hanuman Chalisa, penned by Shri Goswami Tulsidas ji. The singer has tried to infuse melody in this age old prayer of Lord Hanuman which is soothing and would slide right into your favourites list. 
The song is composed by Chetan Malhotra, Vaibhav Raghvani & Rajendra Salunke. The makers have kept the music video simplistic, and put more efforts in making the song as subtle as possible, as no one like heavy drumming in mornings. 
Bhajan Singer Chetan Malhotra earlier released Shyam Nazro Mai Hi, Sai Tere Dar Pe, O Vrindavan Bihari was released on Krishna Janamasthami in Aug.2022, during Ganesh Utsav Ganpati Bappa Morya was released, Jai Mata Di during Navratri festival and Jai Siya Ram to celebrate the festival of lights, Diwali. This is his seventh song in the same series. 
With his own channel crunching out hit devotional songs, such as Ganpati Bappa Morya, O Vrindavan Bihari, Sai Tere Dar Pe, Shyam Nazro Mai Hai and more, Chetan is popular and respected name in religious song space and his latest track is going viral among his fans.
Talking about the song, Chetan said, "Diwali was all about Lord Ram, but if you don't talk about lord Hanuman, it would be sin, so I planned it that way, I am sure audience will love the song" 
"Singing is not a career choice, it's a calling for me, it is my way of connecting with the almighty. I started singing in school, then college and sung all my life. All my get-togethers parties with friends have been musical. Now I have taken a leap to start my own channel" added Chetan. 
With his music available on YouTube, Spotify, Hungama Music, Ganna, Jio Saavn, Amazon Music, iTunes, Insta Music, and a whole lot more, he will soon become a household name.
Video Link -