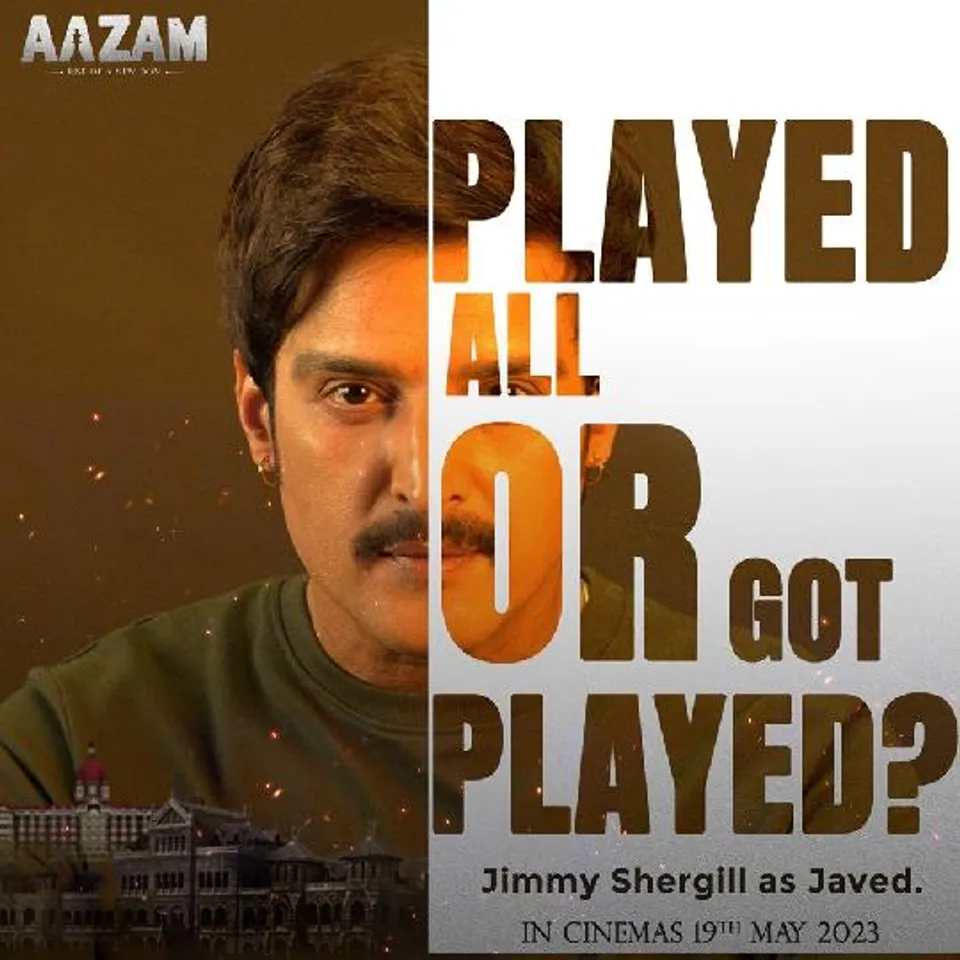 After introducing Jimmy Shergill as Javed in Aazam, the makers of the fim drops the first official teaser on the gangster drama.
Aazam is written and directed by Shravan Tiwari, also starring Abhimanyu Singh, and  Indraneil Sengupta in the lead roles.
The official handle of Aazam Film shared the teaser on social media, it said, "Is he the player who played all or was he played by the system? Witness the action, #Aazam in cinemas on 19th May. Produced by T.B Patel and Written & Directed by #ShravanTiwari.Presented by BMX Motion Pictures PVT Ltd in association with DXB Motion Films LLP. #TheMakingOfaDon #JimmyShergill #AbhimanyuSingh #IndraneilSengupta #AazamReleasingOn19thMay @bmx_movies @blackcrow_film @jimmysheirgill @indraneilsengupta @sargam.singh44"
The film features Jimmy Shergill as Javed, a young and cunning individual who took over Mumbai underworld. In the teaser, Jimmy as Javed is seen sitting in an Irani café having his tea, which is quickly followed by him going on a killing spree.
The film is a crime thriller which revolves around the underworld gang who controls the syndicate in the city. Javed aka Jimmy takes over the control from Nawab Khan, who ruled the city for the longest.
Produced under the banner of BMX motion picture, music by Natraj Dastidar and lyrics by Nawav Arzoo. The film has been shot in Mumbai.
The film will have its theatrical release on 19th May 2023.