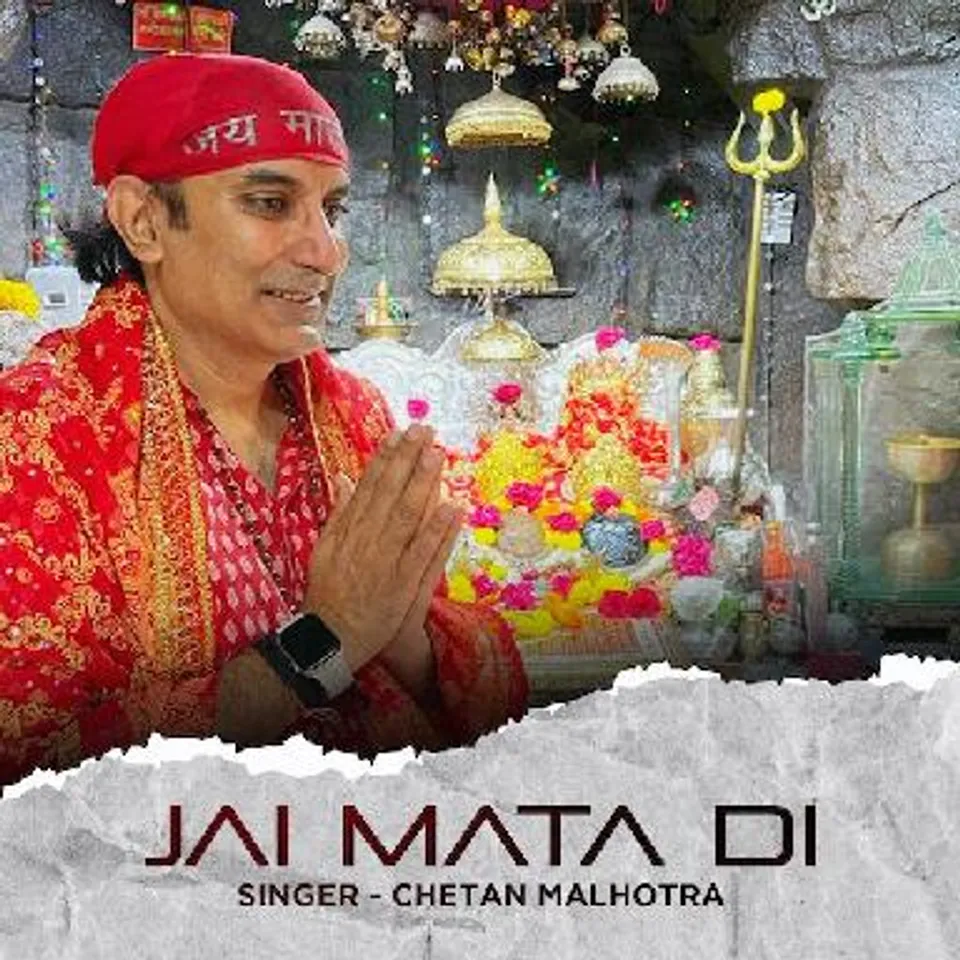 After the great success of singles such as Ganpati Bappa Morya, O Vrindavan Bihari, Sai Tere Dar Pe, and Shyam Nazro Mai Hai, veteran and popular singer Chetan Malhotra is out with another devotional song - Jai Mata Di.
Adding zeal and devotion on the1st day of Navratri festival, Chetan Malhotra unveils his special Bhajan in Hindi and Punjabi for all the devotees for their prayers and celebration.
Devotional music has always been Chetan's forte and now with a stunning team, he sure has a winning number at his hand. The soulful bhajan will mesmerize you and soothe your thoughts which is exactly what music lovers look for in such tracks.
Talking about his new single and passion for singing, especially devotional songs, Chetan added, "I've been singing all my life. It's not just passion, it's a way I live. I started singing in school, then college and now I have started my own channel. I feel connected to almighty with my lyrics and singing"
The single is crooned by Chetan Malhotra, it is penned by Shiv Safar, and composed by Shiv Safar, Chetan Malhotra and  Rajendra Salunke & Vaibhav Raghvani. The music video makes us believe in the power of Maa Sherawali with a short sweet story which is a perfect rendition for the bright, colourful and vibrant music video of the Navratri season.
Adding about his next single, Chetan said, "I have had the good fortune of meeting like minded people, who have helped me in my journey. I think with each new single, I must introduce a new talent in the music fraternity. My next single on Shree Ram Ji, is ready and I will release it shortly "
With his music available on You Tube, Spotify, Hungama Music, Ganna, Jio Saavn, Amazon Music, iTunes, Insta Music and a whole lot more, he will soon become a household name.