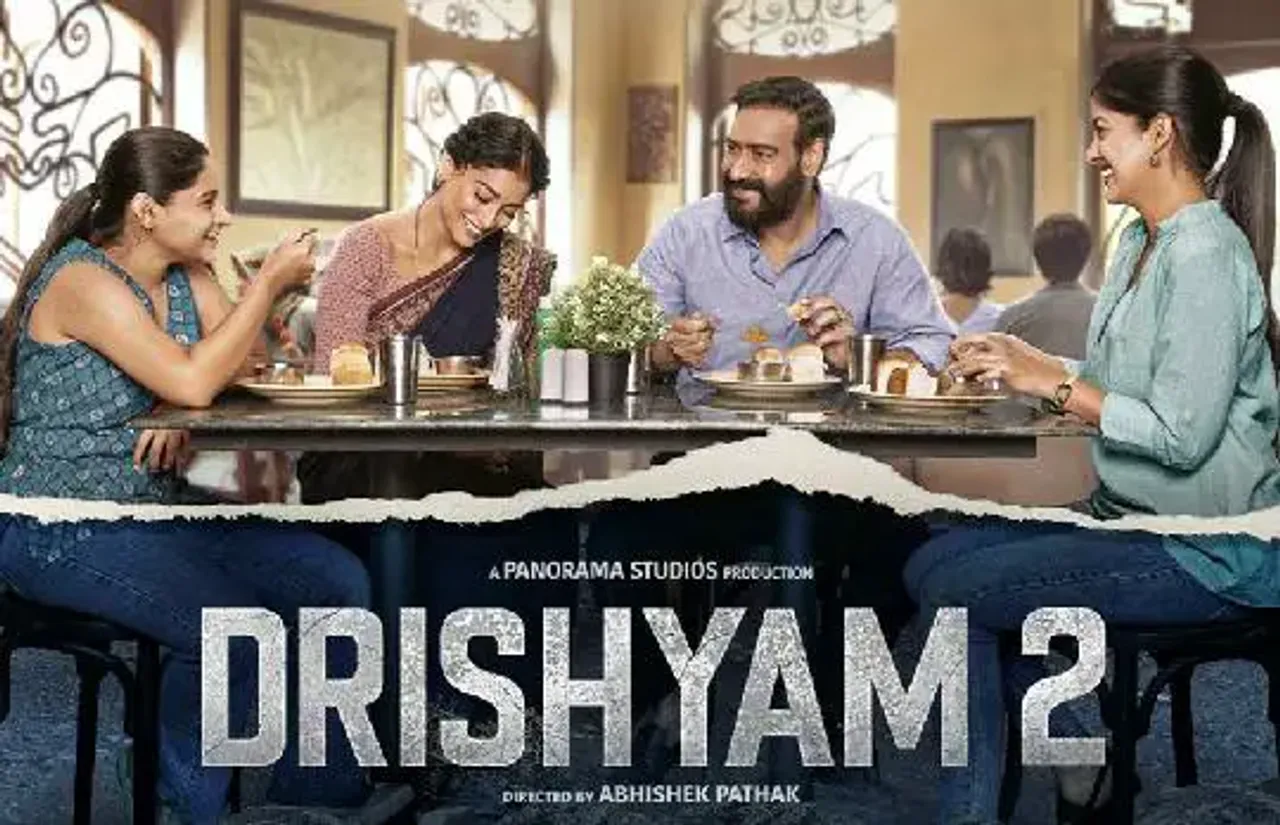 After unveiling an intriguing first look, actor Ajay Devgn unveils a thrilling and intense teaser for Drishyam 2, where he is seen confessing.
The recall teaser opens with collage and storyline from the prequel, and ends up with Ajay Devgn as Vijay Salgaonkar, in breaded avatar confessing his crime on camera.
Superstar Ajay Devgn took to his social media and shared the teaser, he captioned it, "Vijay aur uske parivaar ki kahaani toh yaad hogi na aapko? Ki yaad dilaye? #Drishyam2 in cinemas on 18th November, 2022. #Tabu #AkshayeKhanna @shriya1109 #RajatKapoor @ishidutta #MrunalJadhav @AbhishekPathakk @KumarMangat"
The film features Ajay Devgn as Vijay Salgaonkar, Shriya Saran as Nandini Salgaonkar, Ishita Dutta as Anju Salgaonkar, and Mrunal Jadhav as Anu Salgaonkar, who are involved in the murder of police commissioner son, who was trying to molest Vijay's daughter and wife.
Helmed by Abhihek Pathak, crime thriller also stars Akshaye Khanna and Rajat Kapoor. It is a remake of the 2021 Malayalam film of the same name and also the sequel to Drishyam (2015).
Primarily filmed in Goa with other locations including Mumbai and Hyderabad, it is scheduled for theatrical release on 18 November 2022.
Apart from Drishyam 2, Ajay Devgn has a slew of projects lined up for release, including Thank God, Maidaan and Bholaa.