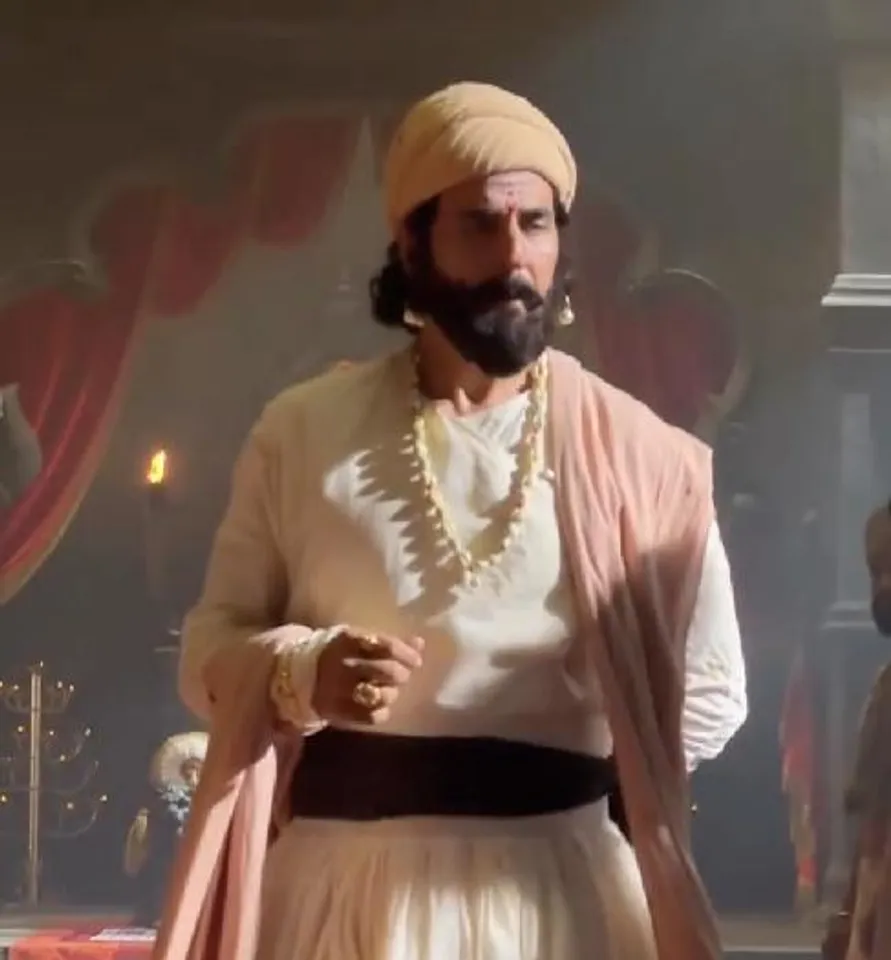 After having four releases in 2022 and wrapping up several films that are ready for release in 2023, action star Akshay Kumar has now started shooting the first schedule of his debut Marathi film, the Mahesh Manjrekar directorial Vedat Marathe Veer Daudle Saat.
 
Actor Akshay took to his social media profile and confirmed the film, he wrote, "Today I am starting the shooting of Marathi film 'Vedat Marathe Veer Daudale Sat' in which I am lucky to be able to play the role of Chhatrapati Shivaji Maharaj ji. I will do my best by taking inspiration from her life and blessing of Mother Jijau! Keep your blessings on us."
 
Vedat Marathe Veer Daudale Saat is a Marathi period drama based on the life of Chhatrapati Shivaji. The film will feature an ensemble cast consisting of Jay Dudhane, Utkarsha Shinde, Vishal Nikam, Virat Madke, Hardik Joshi, Satya, Akshay, Nawab Khan, and Praveen Tarde.
 
Akshay also dropped a small teaser post, dressed as Chhatrapati Shivaji, he captioned it, "Jai Bhavani, Jai Shivaji" 
 
The movie is about the story of Seven valiant warriors who had the sole aim of bringing Shivaji Maharaj's dream of Swarajya to reality, writing one of the most glorious pages of history. 
 
Vedat Marathe Veer Daudale Saat is produced under the banner of Qureshi Production and is all set to release in cinemas on Diwali 2023 in Marathi, Hindi, Tamil and Telugu.