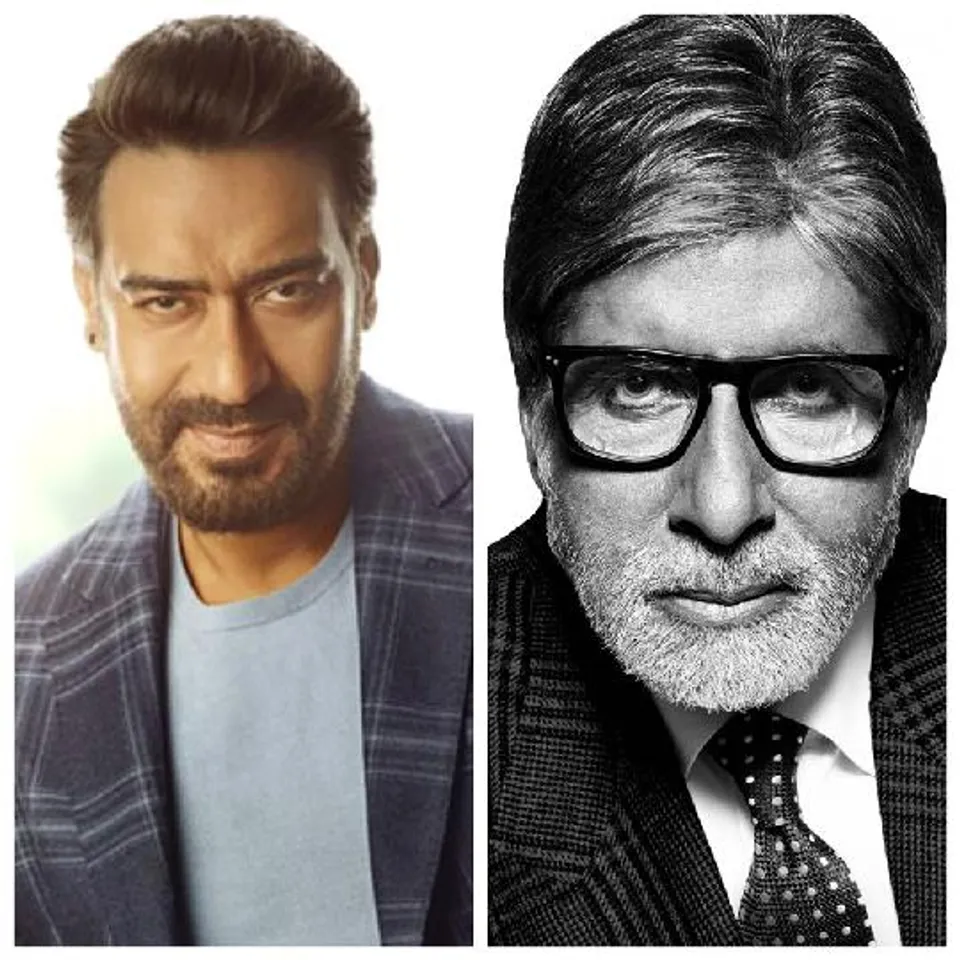 Actor Ajay Devgn says that talking about Amitabh Bachchan is so cliched, he is legend and most professional working actor in the entire world.
Ajay Devgn along with Rohit Shetty, Rakul Preet Singh, Angira Dhar, Aakanksha Singh, was interacting with NewsHelpline at the trailer launch of Runway 34.
Ajay Devgn has worked with Amitabh Bachchan in several movies before, but this is first time he has directed the thespian in a full feature film. 
Talking about working with Big B in the film, Ajay said, "Ever since I was a little kid, I used to visit sets and I know Amitabh Bachchan since then, and he has loved me ever since. I have done quite a few films with him, and to say something about him would be a cliché thing because I haven't seen anyone who is more talented, amazing, and professional than him, not just in India but across globe"
"The kind of dedication and energy, he works with, regardless of whether he has some issue, when he is no set, he is on sets, he has forgotten everything else. Every time I look at him, I think I get to learn something new and find inspiration to do better. He is a legend" added Ajay.
Sharing an anecdote about working with Big B in Major Saab, Ajay said he has directed some part of that movie.
He added, "I have directed Amitabh Bachchan in Major Saab. During the film our director fell sick during a schedule, and Amitabh has asked me to help-out, so I shot that schedule but never a full feature film, this is first full-film where I have directed him"
Produced, directed and acted by Ajay Devgn, the film is inspired by the true story of the Jet Airways Doha-Kochi flight. The incident took place in 2015 when the flight had a narrow escape after facing difficulties to land at the Cochin International Airport due to bad weather and unclear visibility.