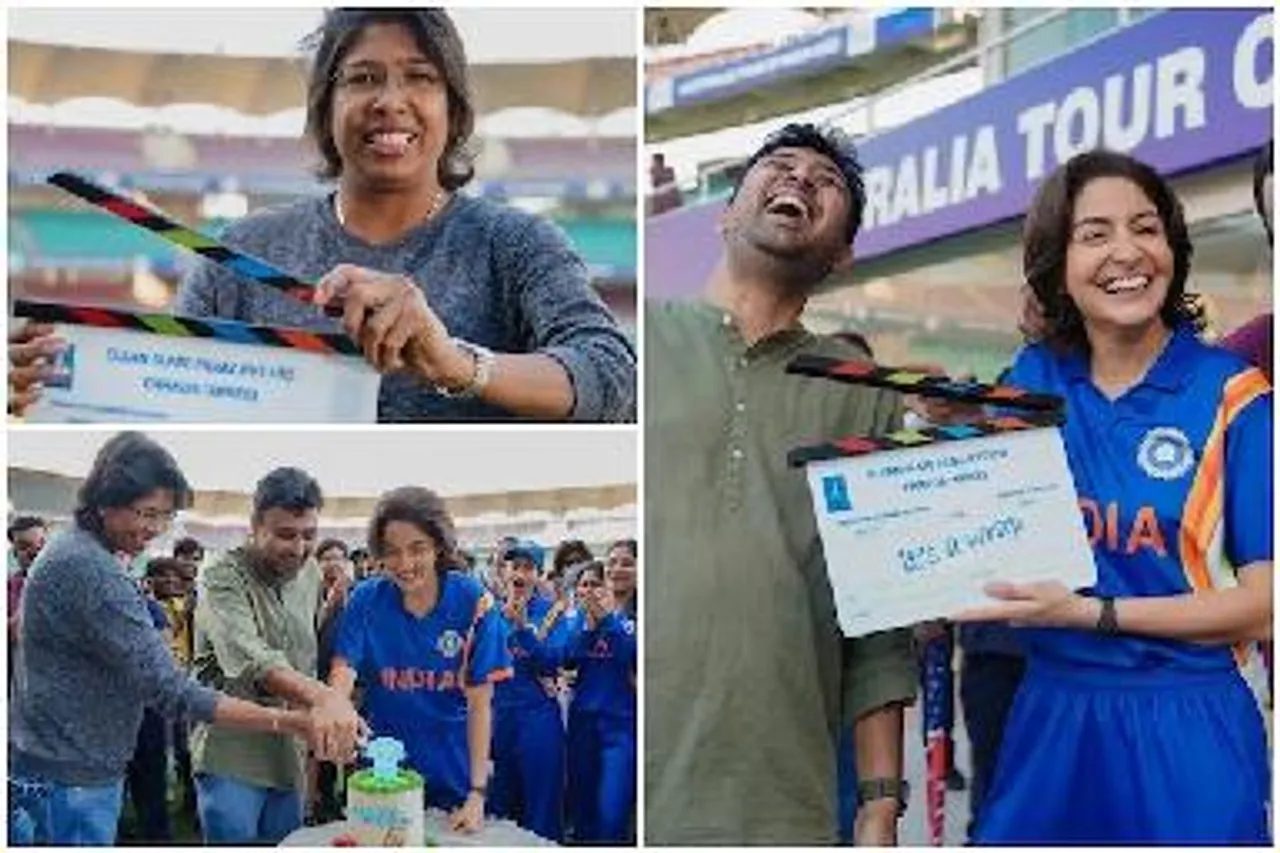 Sharing pictures from the wrap-up, Anushka Sharma captioned her post, "It's a wrap on #ChakdaXpress and thank you @JhulanGoswami for the final clap to bring an end to the shoot! #ComingSoon #ChakdaXpressOnNetflix @netflix_in @renukash710 @official_mahesh_thakur @anshul14chauhan @officialcsfilms @kans26 @prositroy #TusharKantiRay @abhishek_baner_jee @anishjohn83 @nikhelg9 @saurabhma @rajneesh5258 @lifaafa_ @veerakapuree @narenandbenedict @anti.casting @ankitmalik3 @nikitashak @tamalsen @ze_iyer #akshatverma @manasmittal"
Anushka is set to play a cricketer in Chakda Express. The film is inspired by the life and times of former Indian captain Jhulan Goswami. The sports biopic is also special because Anushka returns to acting after her 2018 release Zero, which tanked at the box office.
The film is a dramatic retelling of several instances that shaped Jhulan Goswami's life and also women's cricket.
Chakda Xpress traces Jhulan's inspirational journey as she moves up the ladder despite the hindrances posed by misogynistic politics to fulfil her dream of playing cricket for India. She succeeded in her goal and went on to captain the Indian women's national cricket team and is a role model for aspiring cricketers in the country. In 2018, an Indian postage stamp was issued in her honour. Jhulan holds the world record for the highest number of wickets taken by a woman in an international career.
Even though Anushka Sharma was away from the silver screen, she continued to let her creative juices flow with her production ventures. Anushka and her brother Karnesh Ssharma, under their banner Clean Slate Filmz, produced several critically acclaimed projects including Bulbul and Pataal Lok. Now, they are bankrolling have Qala and Mai.