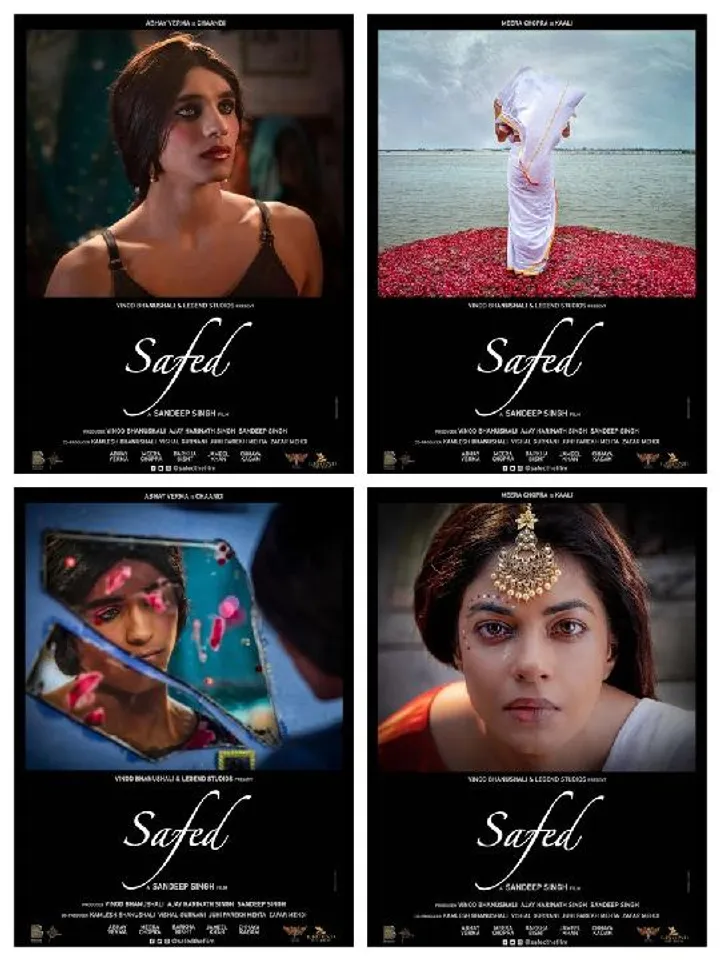 Music maestro AR Rahman unveils the first look poster for producer Sandip Singh's directorial venture titled Safed, at Indian Pavilion (Cannes Film Festival).
Taking to his social media profile, AR Rahman shared, "Unveiling the first look of Sandeep Singh's 'Safed' @thisissandeeps @verma_abhay_ @Meerrachopra @vinodbhanu @aryan687 #kamleshbhanushali #VishalGurnani #JuhiParekhMehta @BSL_Films @legendstudios_ #Safed"
Prolific producer Sandeep Singh has made his mark as a successful and acclaimed producer by producing films like Ram-leela, Mary Kom, Rowdy Rathore, Sarawatichandra, Aligarh, Sarbjit, Bhoomi, and Jhund, now makes his directorial debut with Safed, an unimaginable love story. He promises to give a sensitive portrayal of a section of society that exists but is rarely seen.
The film was shot in world's oldest city Banaras in just 11 days with the minimal crew of 35 people. Given Sandeep's extensive experience in the Indian film industry, his directorial debut is bound to generate interest all across the board.
The film is written and directed by Sandeep Singh. The film is presented by Bhanushali Studios Limited and Legend Studios, and is produced by Vinod Bhanushali, Ajay Harinath Singh, and Sandeep Singh, and co-produced by Kamlesh Bhanushali, Vishal Gurnani, and Juhi Parekh Mehta