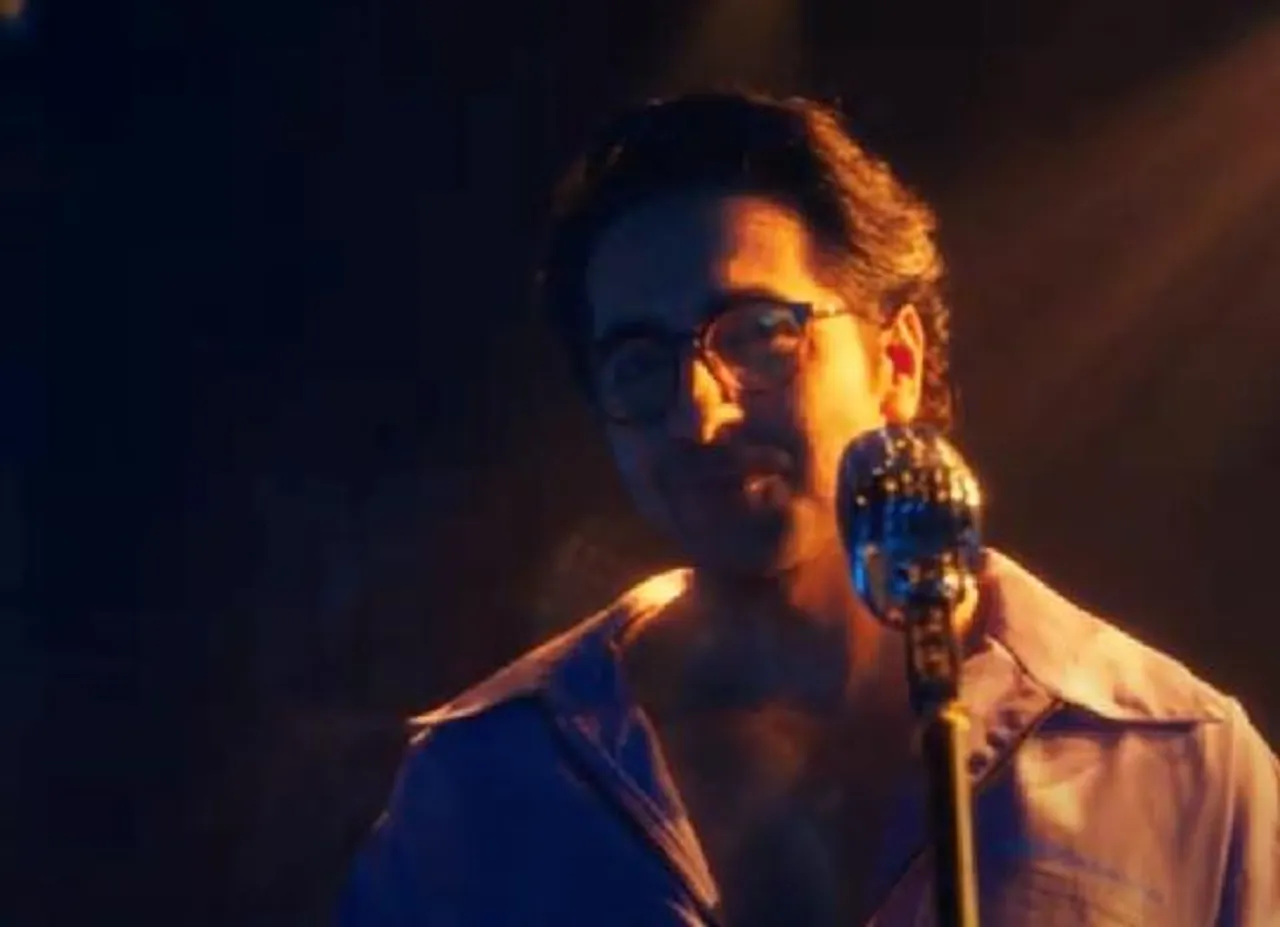 Actor Ayushmann Khurrana has crooned the latest track, O Sweetie Sweetie for forthcoming Doctor G, the teaser for the song is out.
Sharing the teaser for the song on his social media profile, Ayushmann Khurrana captioned his post, "For all my sweeties out there, this one's for you straight from my heart! #OSweetieSweetie Teaser out now! #DoctorGInCinemas from 14th October 2022 @rakulpreet @anubhuti_k @shefalishahofficial @sheeba.chadha @ayeshak_ @themadnomaddiaries @JungleePictures @itsamittrivedi @rajshekharis @zeemusiccompany @sumit.saxena.35912 @saurabhbharat @vishal.wagh21 @eeshitnarain @rangoliagarwal @amritapndy @thepuccacritic @mamtakamtikar @bhavnajeswani14 @vineetjain12 @anandpandit @anandpanditmotionpictures @yamini_pictures @aiyyoshraddha @priyamsaha @kkarishmmaa @pujasarup @find4anju @indraneilsengupta @pareshpahuja @akshayvarma04"
O Sweetie Sweetie is fun and peppy number, crooned by Ayushmann and composed by Amit Trivedi. The song looks like a promotional number, as the actor is seen singing the song sitting on a stage. This is the second song from the film after hit single Har Jagah Tu.
Doctor G is the directorial debut of Anubhuti Kashyap, a medical campus drama revolving around interns and their struggle with their desired stream on specialization.
The film stars Ayushmann Khurrana as Uday Gupta, Rakul as Fatima, Shefali Shah as Nandini and Sheeba Chaddha as Uday's mother. Bankrolled by Junglee Pictures, it is slated for release on 14 October 2022.