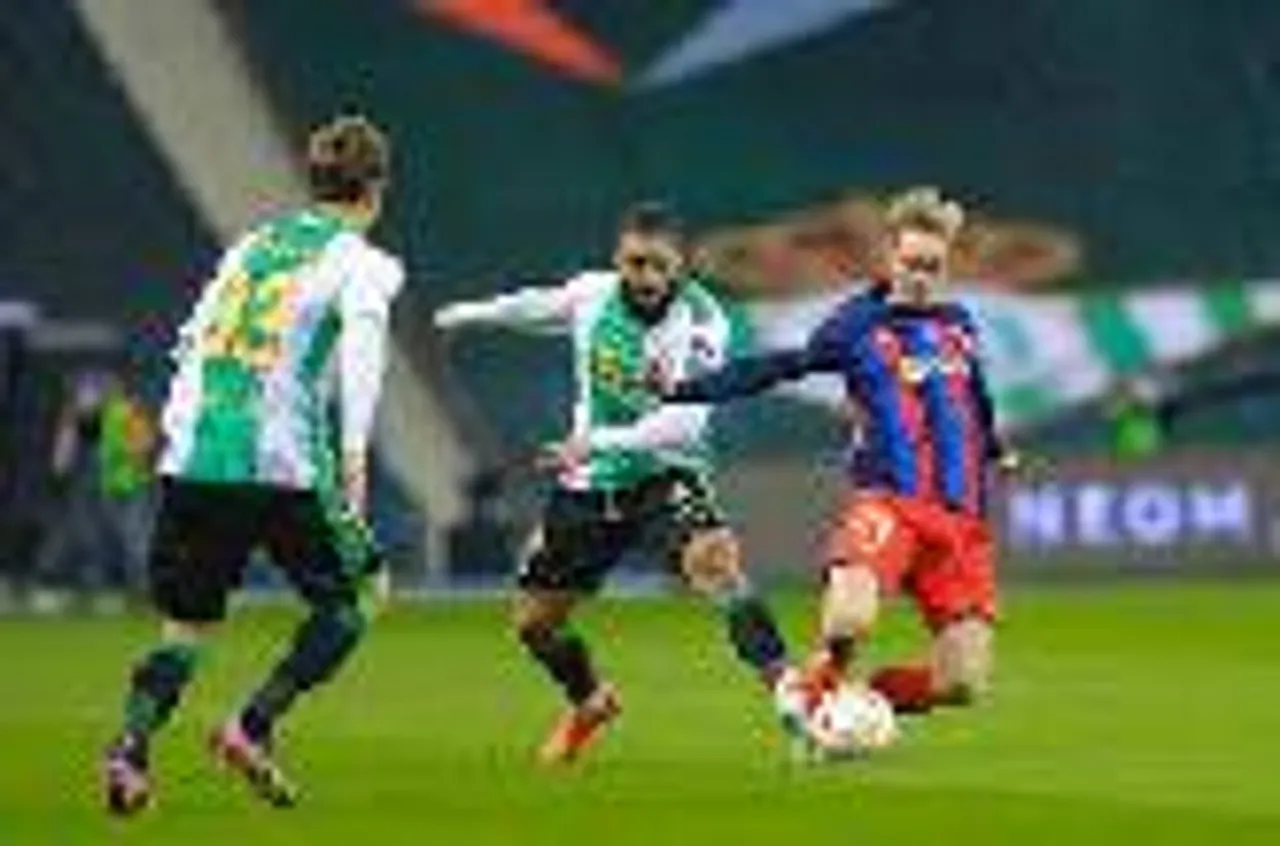 Barcelona made a spectacular victory over Real Betis after 2-2 draw and over penalties, at King Fahd International Stadium in Riyadh yesterday, in the second semi-final of the Spanish Super Cup. A tournament which is brought by the Ministry of Sport for the third consecutive time as part of the sporting events during the 2nd Diriyah Season.
In front of a huge number of football fans, Barcelona was able to achieve the precious victory. This win earned Barcelona a place in the final match against Real Madrid that will be held next Sunday 15th January at 10:00pm Riyadh time in the same stadium.
The Kingdom's hosting of this major event comes as part of many international sporting tournaments and events taking place in the 2022 Diriyah Season which are brought by the Ministry of Sport, with the aim to achieve the goals of the Kingdom's Vision 2030, and as one of the "Quality of Life" Program's initiatives, by hosting the most spectacular and largest international sporting events, to ensure a great experience for the visitors of the Diriyah Season through amazing activities.