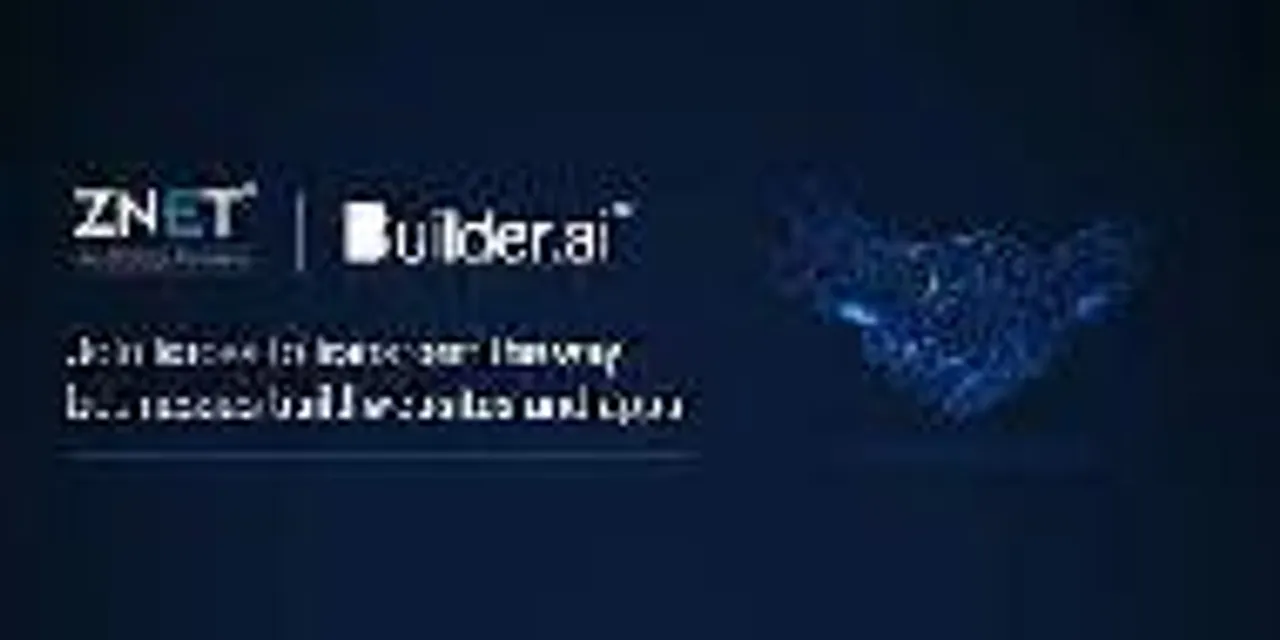 ZNet Technologies, India's leading cloud distributor offering cutting-edge infrastructure and managed services, and Builder.ai®, the next generation app development platform that's so simple and accessible, every individual and business on the planet can turn their ideas into apps - regardless of tech knowledge or budget size, has entered into a partnership to empower businesses in India with the digital first future.
As part of this partnership, ZNet will now offer Builder.ai Studio Store services in India to its pan-India partner network. The key offerings include app starter kits for both web and mobile, designed to help businesses create and manage digital platforms, without needing to code or hire a developer.
Established in 2016, Builder.ai is a leading AI-powered app development platform that builds software and apps up to 6x faster and up to 70% cheaper than traditional software development models, without users needing to speak tech. Builder.ai has been growing at over 300% year on year and deployed more than 40,000 features to delighted customers within the last year. The partnership will support Builder.ai's continued focus on helping enterprises and SMBs unlock their creativity and potential with digital transformation.
"With Builder.ai, we're giving SMBs the opportunity to grow their digital presence through accessing ready-to go app solutions that will make them more efficient than ever before in driving superior customer experience while also boosting their operational performance. Our partnership will help people become digitally empowered by strengthening communities together with our shared commitment of empowering individuals throughout India," said Munesh Jadoun, Founder and CEO, ZNet Technologies.
"Builder.ai's partnership with ZNet highlights our commitment to India, as we grow our presence in digitally unique markets. India's a great example of how the dynamic digital landscape forces small businesses and entrepreneurs to move fast – to meet the evolving needs of their customers. It's exciting to partner with ZNet and help them deliver the right solutions to their SMB clients, at speed," said Sachin Dev Duggal,Co-founder and Chief Wizard, Builder.ai.
The partnership between Builder.ai and ZNet Technologies aims to enable every organization and solo entrepreneurs to create interactive websites and custom applications that can be deployed on Apple App Store or Google Play App Store. Partnering with ZNet will help Builder.ai to reach businesses working on new-age ideas idea but don't have internal tech teams and enable them to turn their ideas into reality.
About ZNet Technologies
ZNet Technologies Private Limited, a subsidiary of Rashi Peripherals Limited, was incorporated in 2009 and operates as a distributor of various technology products and services. The company has two business units: ZNetLive and RackNap.
ZNetLive is a distributor/strategic partner of various technology brands, including Microsoft, Amazon Web Services (AWS), Acronis, and Freshworks. In addition to distributing these products, ZNetLive also offers managed services through its team of cloud professionals with over 200 certifications.
RackNap is a cloud service delivery and business automation platform. It helps cloud providers automate the delivery of their services and accurately bill for usage based on actual consumption.
Overall, ZNet Technologies Private Limited is a leading provider of cloud, IT infrastructure, and cybersecurity services to partners worldwide. For more information, please visit www.znetcorp.com
About Builder.ai
Builder.ai® is the next generation app development platform for every idea and company on the planet. The AI-powered assembly line fuses together Lego- like reusable features, using Building Blocks™ automation to reduce human effort, leveraging a verified network of experts to vastly extend development capabilities, and producing apps at almost zero failure rate that are multitudes cheaper and faster than traditional software development.
Led by serial entrepreneur Sachin Dev Duggal, Builder.ai is reshaping how software is built and operated with a suite of products and services, including BUILDER STUDIO, BUILDER CLOUD, BUILDER CARE, BUILDER NOW, BUILDER HIVE, STUDIO STORE and STUDIO RAPID. In 2020, Builder.ai was awarded 'Hottest AI Startup' and 2022's "Hottest Scale-Up" at the Europas for Europe's successful tech start-ups and Best COVID-19 Innovation-Recovery at CogX and awarded 'Visionary' in the 2021 Gartner® Magic Quadrant™ for Multi-experience Development Platforms. Builder.ai is headquartered in London, supported by employees and hubs in Delhi NCR, Singapore, Los Angeles, Salt Lake City, Sophia Antipolis and Dubai. For more information, visit www.builder.ai.
BUILDER.AI and BUILDER are trademarks of Engineer.ai Corp. All other marks are trademarks of their respective owners.