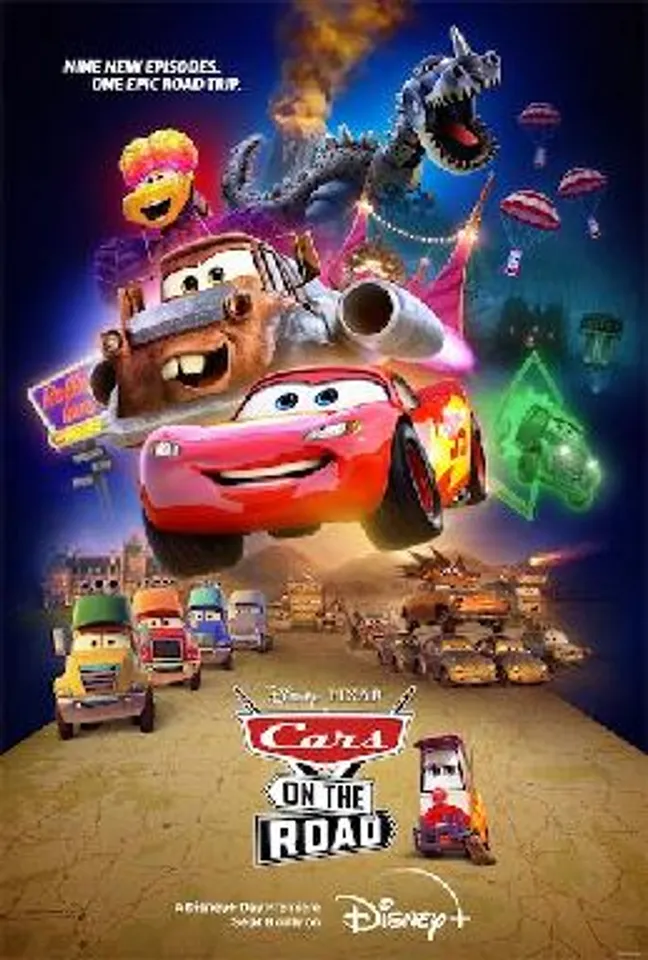 Disney drops the official trailer for a new Pixar series streaming soon on Disney+ called Cars on the Road, another spin-off based on the always-popular-with-kids Cars franchise. 
Nine new episodes. One epic road trip - The series is a romp across the country with Lightning McQueen and Mater. The series feature voices of Owen Wilson and Larry the Cable Guy. 
Lightning ends up on crazy fun a road trip with his best friend Mater when he reveals that his sister is getting married. They meet all kinds of strange vehicles along the way, including dinosaur cars, monster trucks, circus cars, and ghost cars. 
The Pixar Animation Studios series will focus on Lightning McQueen and his best friend Tow Mater as they head out on a road trip when Mater mentions that his sister is having a wedding. 
Cars on the Road is helmed by Steve Purcell, Bobby Podesta, and Brian Fee. All the episodes are written by Steve Purcell.Produced by Marc Sondheimer; executive produced by Pete Docter. The series starts streaming from 8th September, 2022.