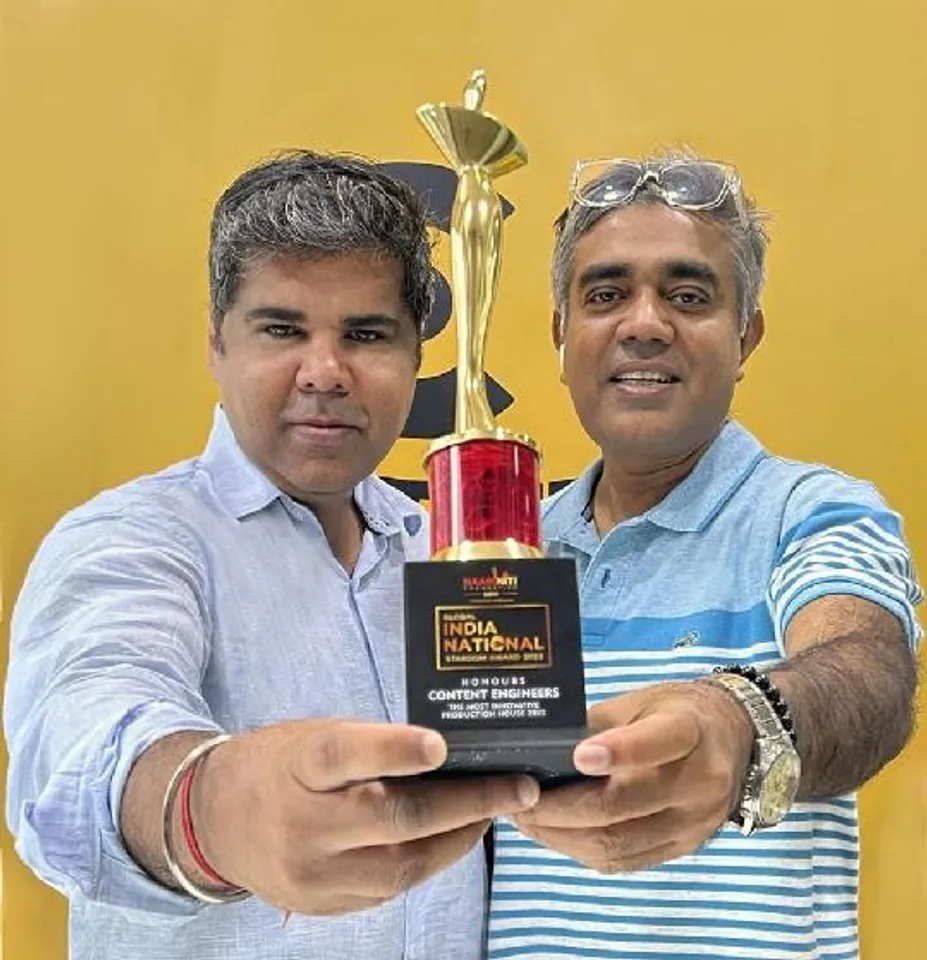 An incredible honour has been bestowed upon the new age production house Content Engineers which is helmed by Saurabh Varma and Utpaal Acharya for "The Most Innovative Production House 2022". This honour has been awarded by Global India National Stardom Award, 2022.
The award has been presented to Content Engineers for their sincere efforts towards content creation, ingenious approach towards writers and believing in philosophy that they are the engines of content creation today.
The new-age studio has won award for its marketing initiatives which are aimed to create grass rooted Indian Content and get stories from Indian hinterland. This award is supported by Naariniti Foundation India, an organisation that aims at empowering women.
Filmmaker Saurabh Varma who has previously worked with renowned production houses including Jio Studios, INOX, Reliance Entertainment and PVR Limited has handled Marketing, Distribution, Programming and Content syndication. Varma is a  distinguished storyteller and has also directed multiple feature films.
Saurabh Varma says "I am very elated with the award of Most Innovative Production House which is conferred to us. We will keep working towards creating original IP's and entertaining India."
Utpaal Acharya, CEO is a veteran and has worked with INOX, Reliance Entertainment and PVR Limited in Distribution, Programming and Content syndication.
Utpaal Acharya says "That indeed is a golden moment for team Content Engineers and we are striving towards making the company an epitome of excellence in producing world class Indian content."
Content Engineers' has been formed with a sincere intention to invest in people and ideas. The CE team consists of a mix of experienced creative and commerce minds who intend to operate outside the cliché legacy formats and old-world business models. Our selective choice of Films, Series and other content formats are focused to stand the test of time and challenge the obvious.