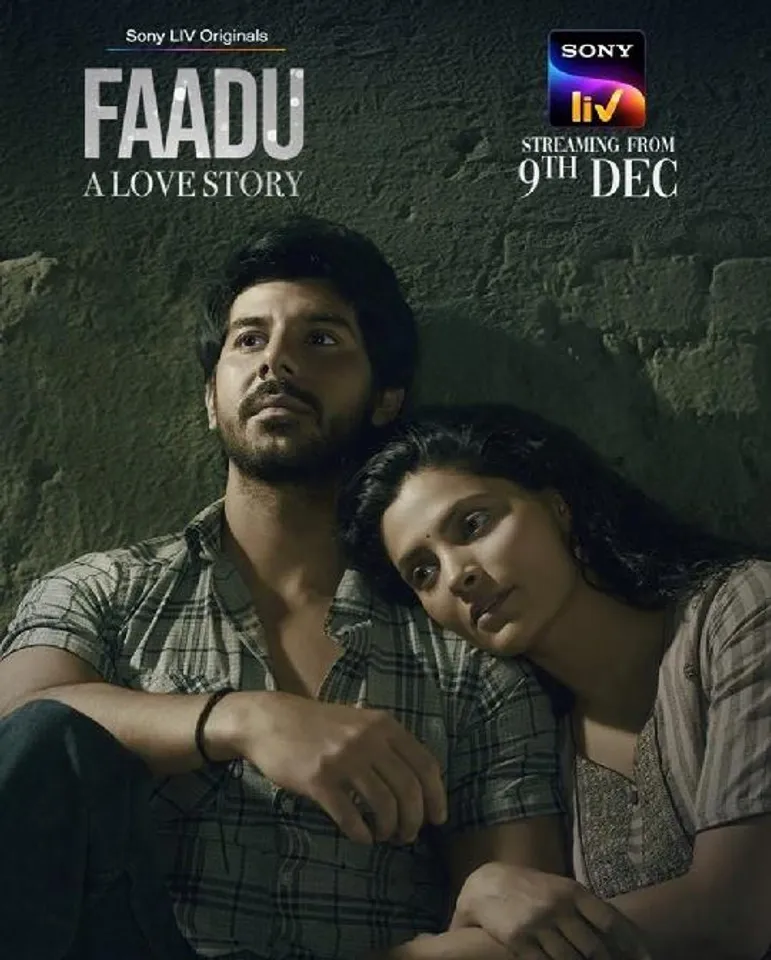 Sharing a brand new poster on her social media for the series, Saiyami Kher wrote, "Eagerness, excitement, nervousness a sense of calmness, all of this and more is what I feel a day before release. Every project I do I feel a part of my heart goes away with it" 
"Faadu has a big part of heart. I really am so very grateful to @ashwinyiyertiwari for believing in me and trusting me with Manjari. Faadu has made me grow and has given me friendships for a lifetime. It is something I'm very proud to be associated with and I just hope you'll watch it and give it all the love. 1 day to go  @sonylivindia @sonylivinternational @ashwinyiyertiwari @saumyajoshiofficial @pavailgulati @saiyami @abhilashthapliyal @SPNStudioNext @inchak1601 @vaid_6 @ritesh_modi_creations @SujataNina @001danishkhan @amansrivas @saugatam @priamaia @khuranasamir @ladkasushilhai @mukta_dubey_tiwari @rohitchaturvedi @Sun.jmaurya @cosmicimmigrant @kausarmunir @truptii.patil @priyankapatil0207 @naam_karan_ #SandeepMeher @mukeshchhabracc @musicsanthosh @shekharpraja @Navagat @dsathyaprakash @amiragill @haricharanmusic @sonymusicindia @castingchhabra" read the full note. 
Faadu tells the story of a man (Pavail) who would stop at nothing to fulfil his dreams. But later on, he is seen battling for his life in a hospital. Saiyami plays his girlfriend and, later, wife.
Apart from Faadu, Saiyami Kher is also prepping for role in R Balki's Ghoomer, also starring Abhishek Bachchna in the lead role.