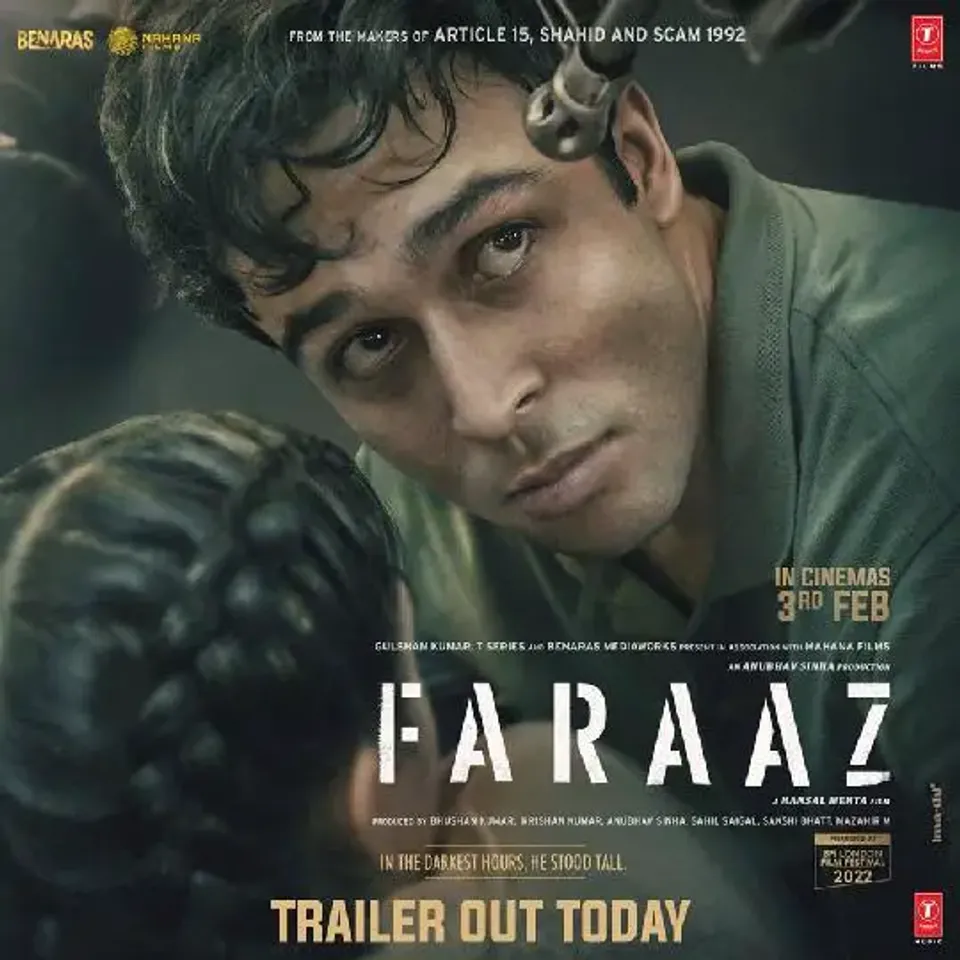 Sharing the new poster and trailer release deeds of the project, Hansal Mehta wrote, "Standing tall in the face of terror. #Faraaz trailer out today. @anubhavsinha @zahankapoor @adityarawal1 #BhushanKumar #krishankumar #sahilsaigal @sakshib8 @mazahirm #Dhrubdubey #Sagarshirgaonkar #shivchanana @mehtahansal @reshhammsahaani #PallakLalwani @jatinsarinn @ninaadbhatt #HarshalPawar #AshishBhatt @castingchhabra #RishabhGhelani #GyasKhan #PrathamMehta @kashyapkapoor20 @KakkerRaghav @aktalkies #Krutika #SunielRodriguez #ShivankKapoor #MandarKulkarni"
The film is jointly produced by Bhushan Kumar's T-Series, Anubhav Sinha's Benaras Mediaworks along with Mahana Films - Sahil Saigal Sakshi Bhatt and Mazahir Mandasaurwala.
'Faraaz' marks the debut of actor Zahan Kapoor along with actor Paresh Rawal's son Aditya Rawal in a prominent role. The film also stars Juhi Babbar Soni, Aamir Ali, Sachin Lalwani, Jatin Sareen, Ninad Bhatt, Harshal Pawar, Palak Lalwani and Ressham Sahaani.
Faraaz follows the real-life events of July 2016 when armed gunmen entered the Holey Artisan Bakery in Dhaka and ended up killing 20 customers and two bakery staff. The rest of the casualties also included two policemen and five of the gunmen in the resulting shootout.
The thriller will hit the cinema halls after a grand world premiere at the BFI London Film Festival, on February 3, 2023.