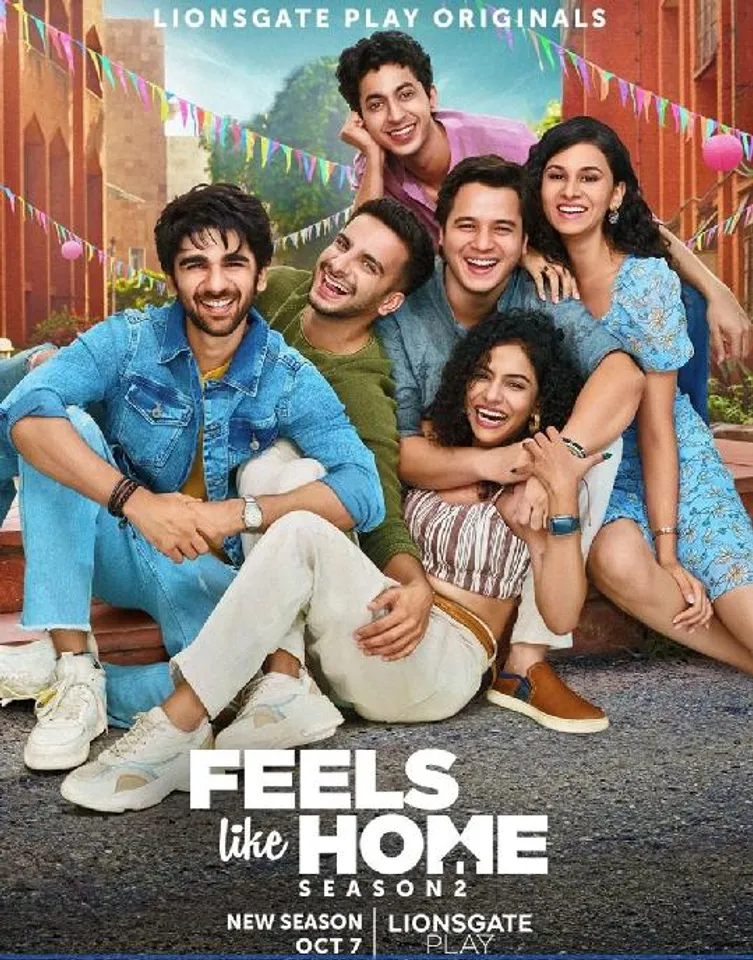 After an epic first season of Feels Like Home, about four friends trying to figure life out while pursuing college and living independently, the OTT giant Lionsgsate Play India has confirmed the second season of the series.
The official handle of Lionsgate Play India shared the first look poster and confirmed the series. It said, "A new kind of bromance is brewing, this time around much more kadak! #FeelsLikeHome #Season2 coming soon only on #LionsgatePlay #FeelsLikeHomeS2 #LionsgatePlayOriginal @pritkamani @thevishnukaushal @theanshumanmalhotra @mihirahuja_ @himika_bose @inayatsood @akshay0beroi @writeous.studios @rohitjain_im  @amitdhanukaa @mrinalinikhanna_17 @sahir_raza @sidmathur89 @sangeetha5763" 
The first season was helmed by Sahir Raza, and starring a talented ensemble of Prit Kamani, Vishnu Kaushal, Anshuman Malhotra, Mihir Ahuja, Himika Bose and Inayat Sood.
Feels Like Home revolved around four young boys living independently at a posh villa in Delhi struggle with the daily challenges of life during the day and party at night. But amidst free-flowing spirit, shirtless bonding, and heartbreaks, will they ever be able to turn their first house into a home away from home?
Created by Sidhanta Mathur, the new season of 'Feels Like Home' will witness each character enter adulthood with mature sentiments and relationships with double the entertainment and enhanced viewing experience.