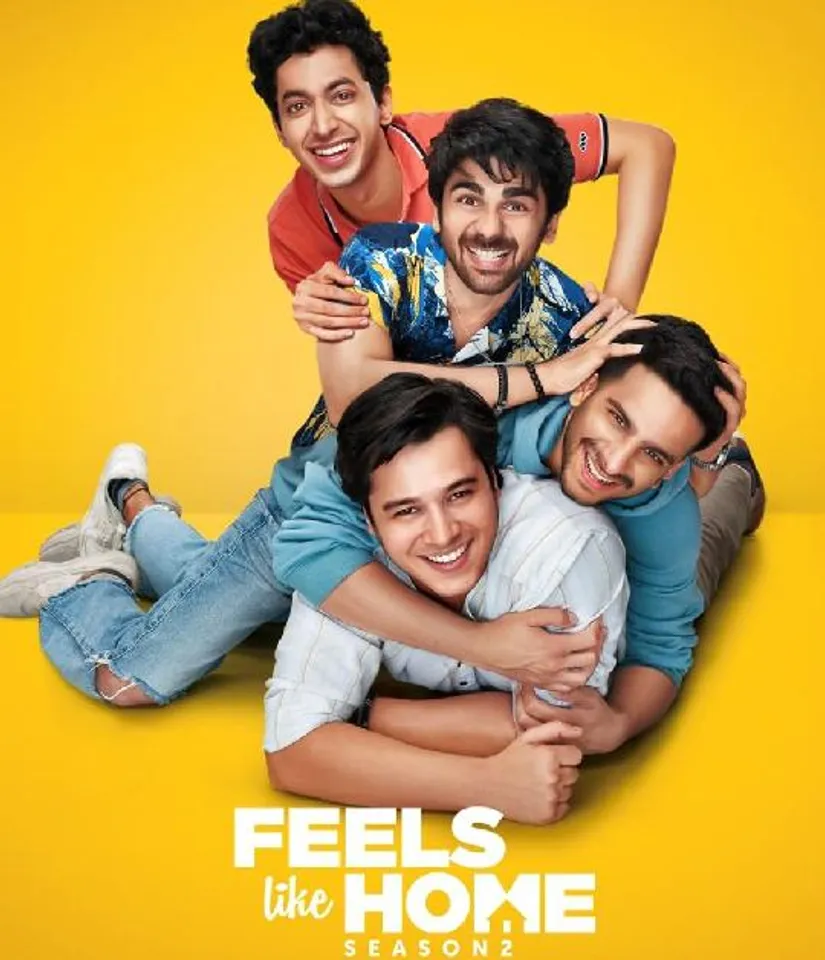 After an epic first season, the careless and troublemaking team of Feels Like Home is out with its second season, trailer for the same it out. 
The second season is helmed by Sahir Raza, starring a talented ensemble of Prit Kamani, Vishnu Kaushal, Anshuman Malhotra, Mihir Ahuja, Himika Bose and Inayat Sood.
The official handle of Lionsgate Play dropped the trailer on social media. It said, "This time around, every emotion hits twice as more! Feel the love, feel the heartbreak, feel every kadak emotion out there with the banchod bros only on #FeelsLikeHomeS2 on #LionsgatePlay #FeelsLikeHomeS2 #LionsgatePlayOriginal @pritkamani @thevishnukaushal @theanshumanmalhotra @mihirahuja_ @himika_bose @inayatsood @akshay0beroi @writeous.studios @rohitjain_im  @amitdhanukaa @mrinalinikhanna_17 @sahir_raza @sidmathur89 @sangeetha5763 @parikshitjoshi_ @thanda_angaara"
Feels Like Home revolved around four young boys living independently at a posh villa in Delhi struggle with the daily challenges of life during the day and party at night. But amidst free-flowing spirit, shirtless bonding, and heartbreaks, will they ever be able to turn their first house into a home away from home?
Created by Sidhanta Mathur, the new season chronicles the lives of the boys, season 2 captures their journey with more drama, bromance, laughter and a whirlwind of emotions. The upcoming season will see the central characters of the four boys transforming from boys to men as they deal with odd balls thrown at them by their lives.
It is set to drop on OTT platform Lionsgate Play from October 7