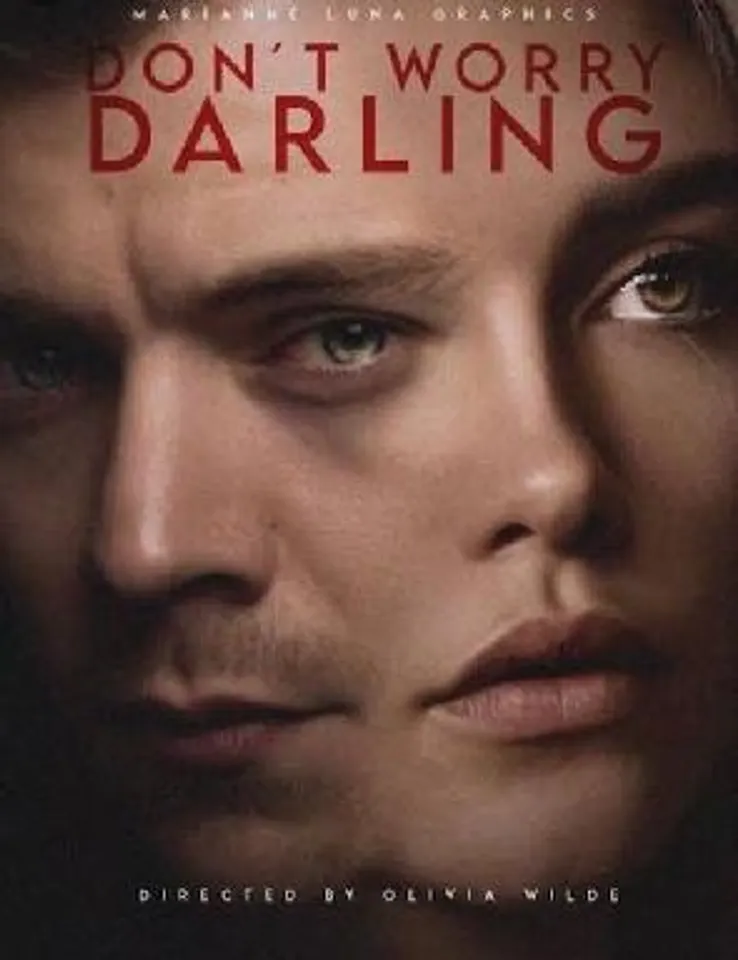 Warner Bros drops the first official trailer for Don't Worry Darling, the highly anticipated film of the year, starring Florence Pugh and Harry Styles.
The story revolves around an unhappy housewife in the 1950s living in a utopian experimental desert community discovers a disturbing truth, while her loving husband hides a dark secret.
The film also stars Chris Pine, Gemma Chan, Oliva Wilde, Nick Kroll, Douglas Smith, Timothy Simons, Asif Ali, Kate Berlant, and KiKi Layne.
The 1950's societal optimism espoused by their CEO, Frank (Pine)—equal parts corporate visionary and motivational life coach—anchors every aspect of daily life in the tight-knit desert utopia.
But when cracks in their idyllic life begin to appear, exposing flashes of something much more sinister lurking beneath the attractive façade, Alice can't help questioning exactly what they're doing in Victory, and why.
Don't Worry Darling is directed by Olivia Wilde, the screenplay is written by Katie Silberman, Carey Van Dyke and Shane Van Dyke.
Bankrolled by Roy Lee, Katie Silberman, Olivia Wilde, and Miri Yoon. A Vertigo Entertainment and New Line production. WB's New Line Cinema will release the film on 23rd September 2022.