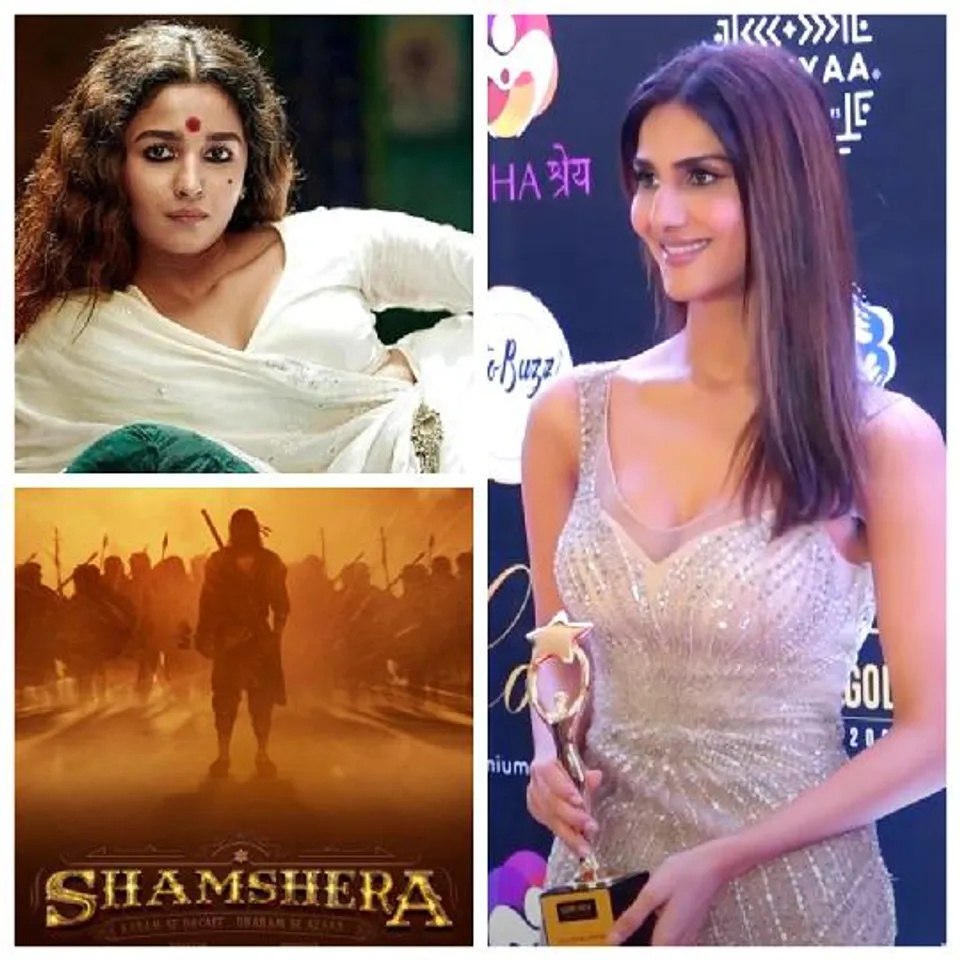 Sanjay Leela Bhansali helmed period drama Gangubai Kathiawadi starring Alia Bhatt rushed to the 100 Cr mark within weeks of its release. Now Ranbir Kapoor and Vaani Kapoor starrer Shamshera, which is also a period drama are releasing in July, the comparisons are bound to happen as Alia and Ranbir are dating. 
 
Team NewsHelpline was interacting with Vaani Kapoor on the sidelines of Iconic Awards, when we asked her about Shamshera beating the Gangubai Kathiawadi box-office collection and she said, "I don't we should compare films, Gangubai Kathiawadi is a beautiful film, though I have heard a lot of good things about the film, I haven't watched it yet, Alia Bhatt was brilliant in it. I just hope that I can catch that movie soon"  
 
Further adding about Shamshera, Vaani said, "Shamshera is releasing in July and I want everyone to watch it. I really cannot reveal much about the film, there is still time in the film, it is a period drama, and it has every genre in it; it has drama, thriller, action, and romance, I am telling you it has everything" 
Vaani Kapoor bagged Power Pack Performer Award for her stunning role in Chandigarh Kare Aashiqui. Talking about the win, she said, "Power Pack Performer of The Year Iconic award for Chandigarh Kare Aashiqui, it is such a beautiful movie and if anyone hasn't watched it, please watch it" 
 
Shamshera is directed by Karan Malhotra and produced by Aditya Chopra under his banner Yash Raj Films. The film stars Ranbir Kapoor and Vaani Kapoor with Sanjay Dutt portraying the antagonist.