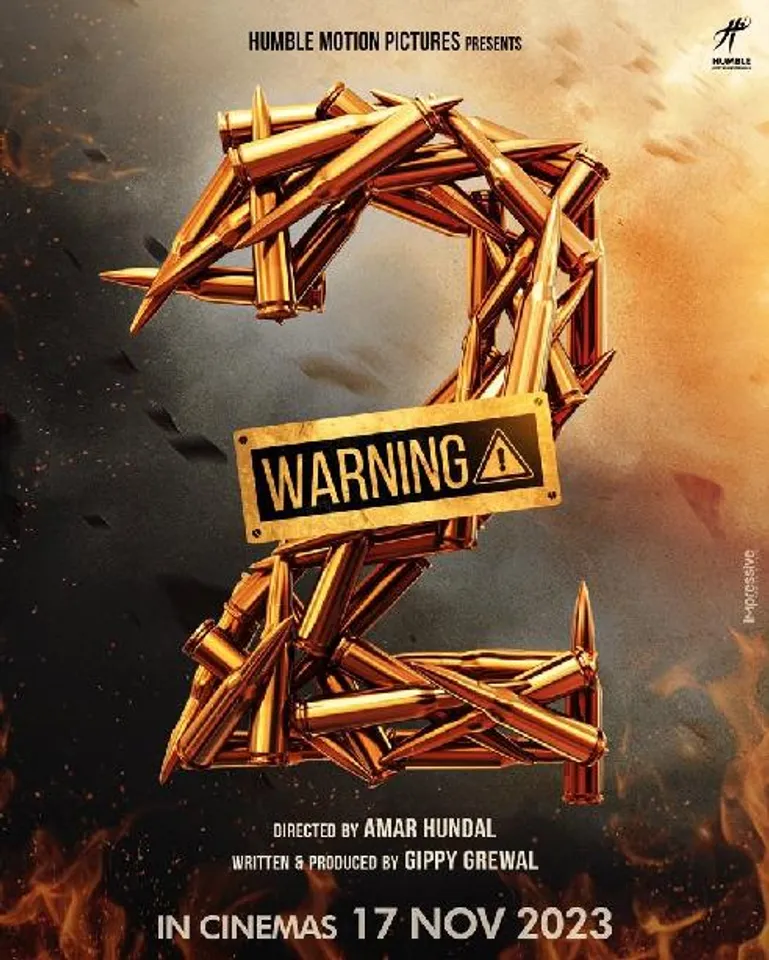 Helmed by Amar Hundal, written and produced by Gippy Grewal and it will be presented by Humble Motion Pictures.
The official handle of Humble Motion Pictures dropped the deeds on the film. It said,  - There will be a knock, Warning 2 In Cinemas On 17 Nov 2023, @GippyGrewal @Princekanwalji7 @jasminbhasin #DheerajKumar #AmarHundal #ManeeshBhatt @humblemotionpic @Warning_humble #BaljitSinghDeo @bhana_la @HDullat.
The film is packed with a thrilling star cast including desi rockstar Gippy Grewal who will portray the character of Geja and will face off Pamma which will be played by Prince Kanwaljit Singh. The movie also stars Dheeraj Kumar, Jasmin Bhasin and many others.
It was announced earlier that the film will be divided into three parts, so fans will see Warning 3 after the release of Warning 2. The movie is all set to hit the silver screens on 17 November 2023.
Actor Gippy Grewal was last seen in Honeymoon, next he has lined-up Uchiyan Ne Gallan Tere Yaar Diyan, bankrolled by Zee Studios.
The actor is also shooting for Snowman, Phatte Dinde Chakk Punjabi, Widow Colony, Manje Bistre 3, Carry on Jatta 3 and more.