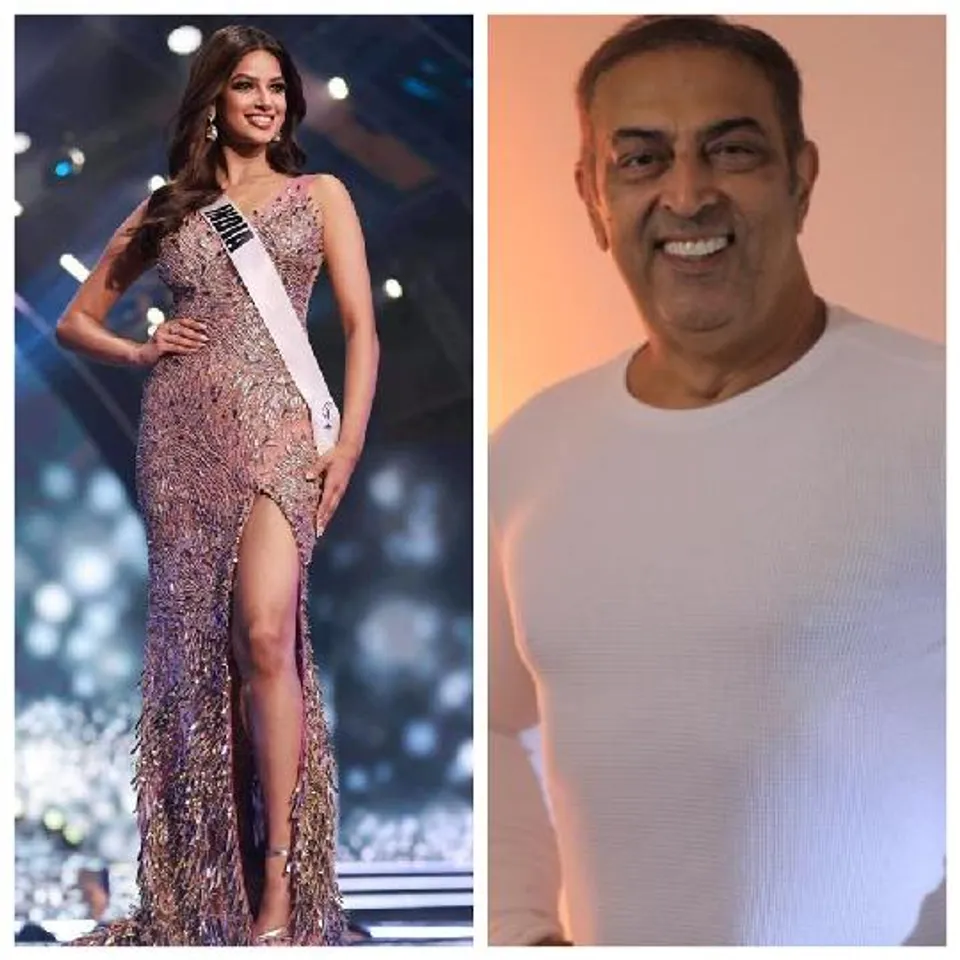 Ex-Bigg Boss contestant Vindu Dara Singh says Miss Universe Harnaaz Sandhu is a rocking Punjaban, of course she will enter film industry.
Vindu Dara Singh was interacting with NewsHelpline on the sidelines of welcome home party organized for Miss Universe Harnaaz Sandhu.
Talking about winning the crown of Miss Universe, actor Vindu Dara Singh said, "She is amazing and you got to admit that she is from our Punjab, and her name means that everyone is proud of her, Haarnaz Sandhu. I am really very happy for her. I think I am reminded of my movie, Son of Sardaar, where it was Randhawa versus Sandhu, here Sandhu has won, I am so proud of her"
World Pageant winner or runner-up's in India usually end up turning to entertainment industry. Bollywood has seen amazing talent such as Sushmita Sen, Aishwarya Rai, Lara Dutta, Manushi Chhillar and more making it big in film industry as well.
We asked Vindu Dara Singh, if Harnaaz Sandhu might want to try her hands at entertainment industry, he said, "It is not every day that someone wins such a huge award, and I am going to celebrate it fully and meet the beautiful girl before she turns actress and become even bigger. I am certain that she will enter film industry, as she is awesome, beautiful, fully talented and rocking Punjaban"
The party was organized at Estella club to celebrate Harnaaz's victory. Miss Universe made a grand entry at her welcome party. She was wearing a shimmery black dress and Miss Universe sash. The party witnessed the presence of celebrities, including Anu Malik, actress Lopamudra Raut, veteran actor Ranjit, and his wife, Miss Diva Universe 2018 Nehal Chudasama, Mr. World 2016 Rohit Khandelwal, and actress Preeti Jhangiani, Fardeen Khan and more attended the bash.