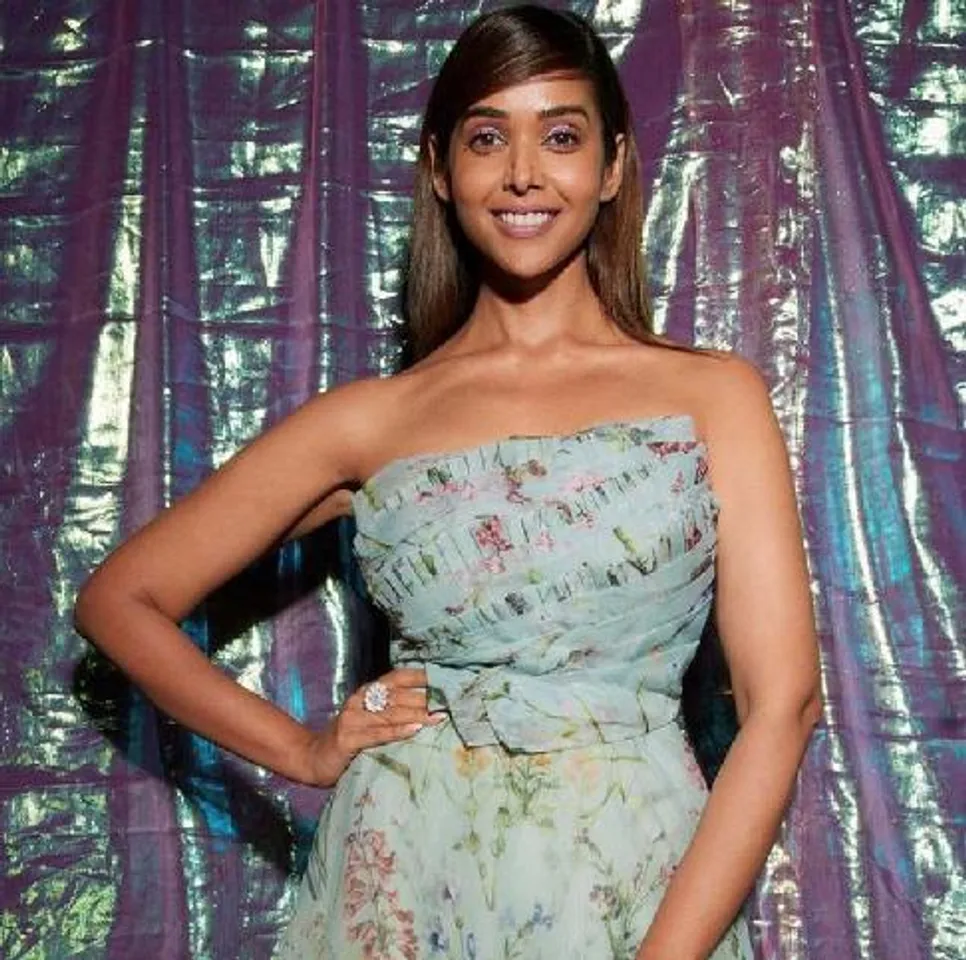 Actress Anupriya Goenka says though the Aashram series highlights the issues of patriarchy but if power is given to any gender, it will corrupt them, we must respect the genders.
Anupriya Goneka was interacting with NewsHelpline on the sideliens of Ek Badnaam Aashram Season 3 press meet in Mumbai.
Women equality has been an issue in Indian society for generations, but Anupriya Goneka has a different take on power, she believes both the sexes should respect each other and abuse of power is not good for anyone, which tends to happen a lot in India.
Talking about patriarchal thought process and women being suppressed and objectified in society, and Baba in the series is an example of that, Anupriya said, "It is not about man and woman, and yes, it is a thought process, Baba in the series is a channel for guidance and something miraculous, but if you give power to anyone, my guess is that it does happen a lot through religion, or be it a political party or spiritual leader, or anyone of certain kind, if something touches your heart and pull your strings to exploit you, or your sensibilities, it tends to work in their favor, not yours"
"And yes, women are suppressed, and they have been suppressed for a long time, and it is upon us women's and generation of women's before us, and one's that is coming ahead, and this goes for man as well, to have respect for both the sexes, and don't give anyone the power to rule your life, you can respect someone's opinion but it doesn't mean to got to adapt them or inculcate in your life. Dialogue is important, which I don't think it taking place. It's not just women but men are being suppressed as well" added Anupriya.
Further adding, Anupriya also highlighted that the things are changing, and entertainment industry is penning better scripts, regardless of gender.
She said, "I guess, it's on the viewers and journalists to help actors, to give women the due respect that they deserve and appreciate their work. I think things are becoming much better now, there is a lot of good work in happening all around irrespective of the gender. Some good scripts are being written; I think it is the best time for Indian entertainment industry"
Adding about her future projects, Anupriya said, "There is a lot more work coming out soon. Asur is coming, there is a film called Gubbar, there is a women centric drama that I will be doing in future, I will be an action film as well"
Helmed by Prakash Jha, the MX player series stars Bobby Deol in the lead role, along with Darshan Kumar and Esha Gupta. The series starts streaming from 3rdJune 2022.