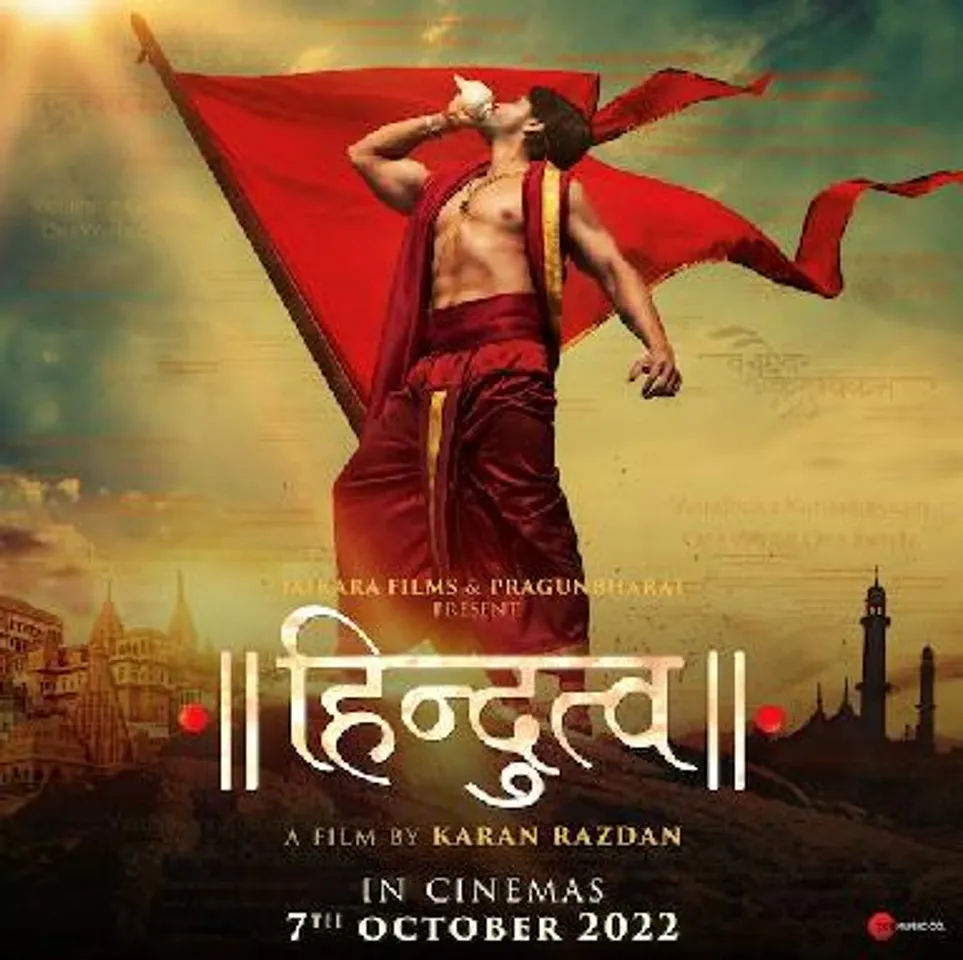 Known for controversial movies such as Hawas, Girlfriend and Mr Bhatti On Chutti, filmmaker and writer Karan Razdan is back with a new movie, titled Hindutva, starring Ashish Sharma and Sonarika Bhadoria in the lead roles. 
Karan Razdan spent nearly four years in writing and making the film. The film is based on youth politics with religion in the backdrop.
 Actor Ashish Sharma dropped the first look motion poster and release deeds of the film. He captioned his post, "Jis Sach Se Rakha Vanchit Hame, Sachhai Ab Vo Sunanani Hai, #Hindutva
Koi Kahani Nahi, Ye Saty Ki Vaani Hai!! With great pride and honour presenting to you #Hindtuva see you at theatres nationwide on 7th October. Directed and produced by @karanrazdan7 #Hindutva starring your truly #Aashieshsharrma and @bsonarika @iankitraaj #iambharat @jaikarafilms @choudharysachin24 @anupjalotaonline @dipikachikhliatopiwala
@realgovindnamdev #thedalermehndiofficial @realsmarann @dwaparpromoters @madhushreemusic @ravishankar_musicdirector @eshawarora @parth.y.bhatt_ @sunnybakshiinmumbai @amsywams eshannahse @studiounees @dharmishthadagia @innovativeraaj @Paddy374 @vowdesignstudio_" 
Despite being a fictional tale, the film picks from the events that transpired during the abrogation of Article 370, and the establishing of the CAA. It also features singer Anup Jalota and Dipika Chikhalia. 
7th October The movie is shot across Rishikesh, Dehradun, Mussoorie, Devprayag, Haridwar and Roorkee. The film will hit the cinema halls