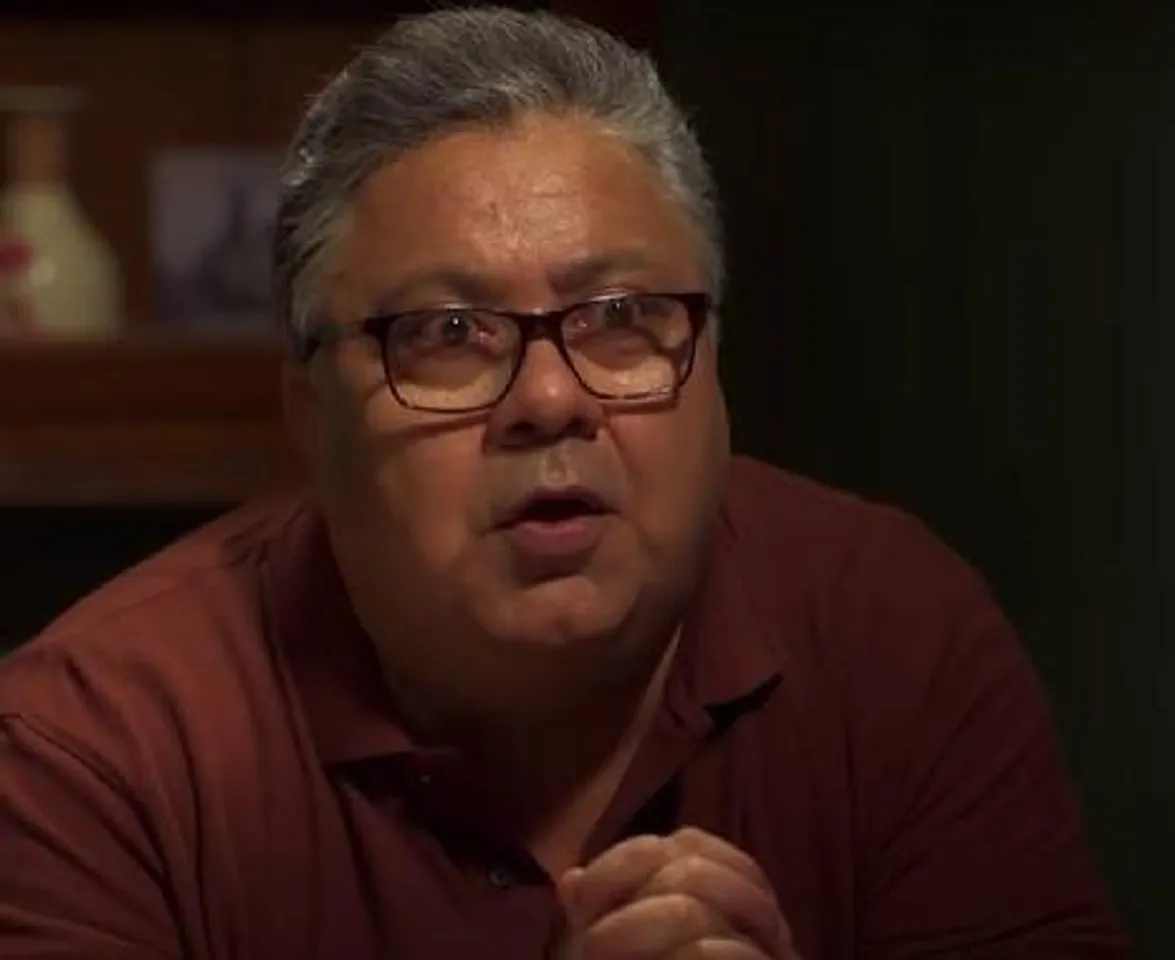 Veteran actor Manoj Pahwa says that his forthcoming series, Home Shanti, is a complete family entertainer which is made with a lot of heart and hard work, and people will be able to relate with it.
Manoj Pahwa was interacting with NewsHelpline during the special screening of Home Shanti in Mumbai.
Talking about the show, Manoj said, "It is good show, we made it with a lot of heart and hard work, it is a family entertainer. It is one of those shows which you can watch it with your family. This has been happening a lot that web-series come loaded with ultra-high sex, abusive language, and violence. But this is different from all that, this is for family viewing. Once I read the script, my first thought was we must do this show, this has a lot of potential, and everyone will be able to relate with it"
"This one is for Middle class household, the way them lot have small fights, arguments, ambitions, dream, laughter, despair, small stuff making their entire world, it is all about that, we've put in a lot of efforts in making the show, hope the audience like it" added Manoj.
Disney Plus Hotstar series also stars Supriya Pathak Kapur, Chakori Dwivedi, Poojan Chhabra, and Happy Ranajit. Helmed by Aakanksha Dua, the series is written by Akshay Asthana, Aakanksha Dua, Nidhi Bisht, Mayank Pandey, Nikhil Sachan and Saurabh Khanna.
The series stars relatively new actors, talking about working with new talent for a family show, Manoj said, "It is a family show, so having chemistry among co-actors is important, one cannot be an individual actor or star, everyone needs to come together and create a good chemistry, which looks like a family"
The series revolves around the chaotic lives of a comic Hindi newspaper columnist, Umesh Joshi (Manoj Pahwa), his stoic retired government school vice-principal wife, Sarla Joshi (Supriya Pathak), and their 22 and 16-year-old children, Jigyasa Joshi and Naman Joshi. It traces the journey of this non-descript middle-class family of Dehradun, offering a heartfelt story that is generic, yet specific to all who one day aspire to build their own homes.
Home Shanti will be out on Disney+ Hotstar on 6th May.