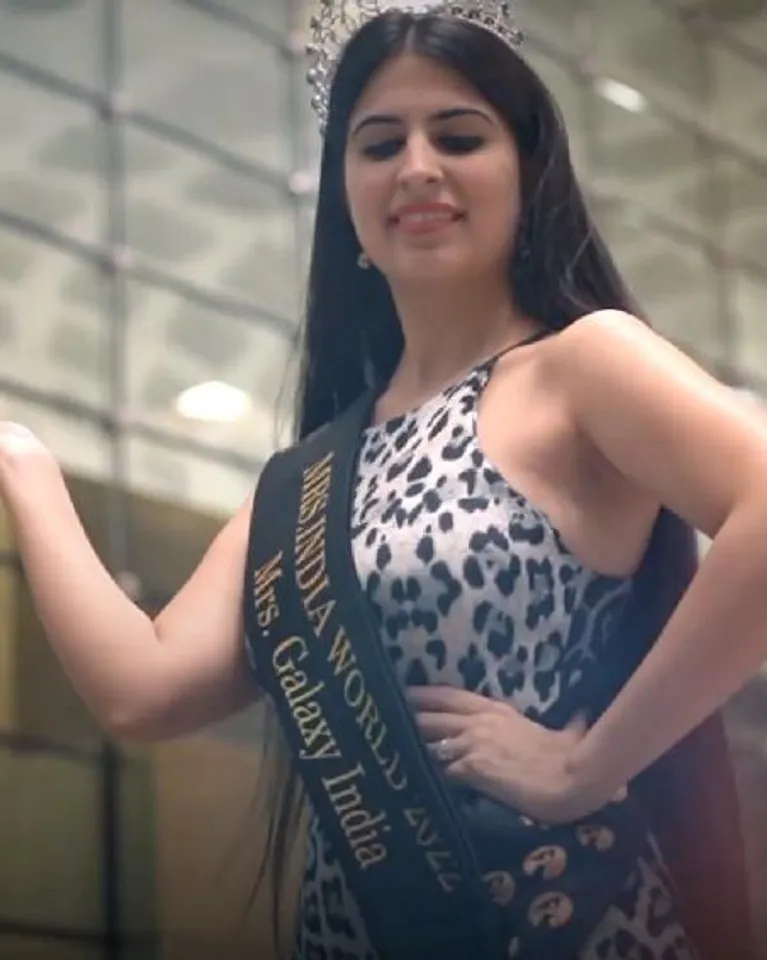 Captain Chahat Dalal has won the Mrs. Galaxy 2023 beauty pageant and dedicate her win to entire nation; says she is proud daughter of our country and takes immense pleasure in bring home the crown on our Independence Day celebration. 
The Galaxy Pageants was held in McAllen Convention Centre which witnessed the moment of glory and pride as Capt. Chahat Dalal creates history by winning the glorious International Pageant Mrs. Galaxy 2023, first one in 20 years. 
Team NewsHelpline greeted her at the airport and asked her about winning the crown, Chahat said, "This is first time that someone from India, has been crowned Mrs. Galaxy, and it was their 20th Anniversary, so this win is even more special and a big win for us. And I think, if you are
hardworking and determined, dreams do come true, this has been my dream since last decade for so, and when I got the chance, I am proud to bring home this crown on our 75th Independence Day and make our country proud" 
Expressing her gratitude to the people, Chahat added, "Thank you everyone for having faith in me, I know this took place rather quickly, but I am honored that being a married Indian woman, and this crown belong to each and every daughter of this great nation" 
Chahat has set an example for many Indian women, especially the married ones – it is never too late to achieve your dreams. With her talent, beauty, and confidence.