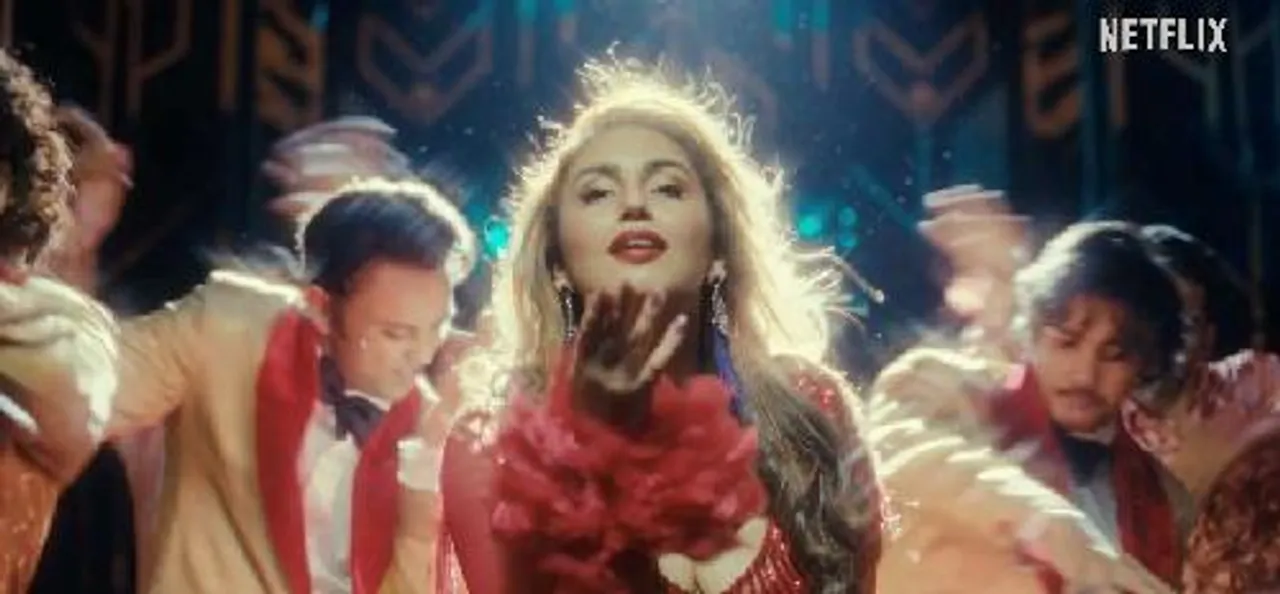 Dressed in a shimmering and glittering red outfit, Huma Qureshi is setting the dance floor in fire with the first single from Monica O My Darling.
Paying a tribute to glittering and colorful bygone era, the official handle of Netflix India dropped the song on social media, it said, "Dekho! Woh aa gayi! Monica has arrived. A glittering bygone era, hunger for a taste of fame, and an appetite for hustle. How far would you go to make it big? Catch this dark-comedy laced with twists and turns. #MonicaOMyDarling, coming soon, only on Netflix!"
The forthcoming thriller, Monica, O My Darling stars Rajkummar Rao, Huma Qureshi, Radhika Apte, Sikander Kher, Bagavathi Perumal, Akansha Ranjan Kapoor, Sukant Goel and Zayn Marie Khan.
Directed by Vasan Bala, Produced by Matchbox Shots, the film is a black comedy about a white-collar crime, revolving around a young man desperately tries to make it big with some unlikely allies and a dastardly diabolical plan to pull off the perfect murder. Join your favourite actors on a roller coaster of dark and devilish twists and turns in this crime drama where survival is the key.
Monica O My Darling is a noir universe which comes with its set stock of characters and conflicts that seamlessly retro-fit themselves in a greed, love, betrayal, and rage's vicious cycle.
It is written by Yogesh Chandekar, the maker will announce the release date soon.