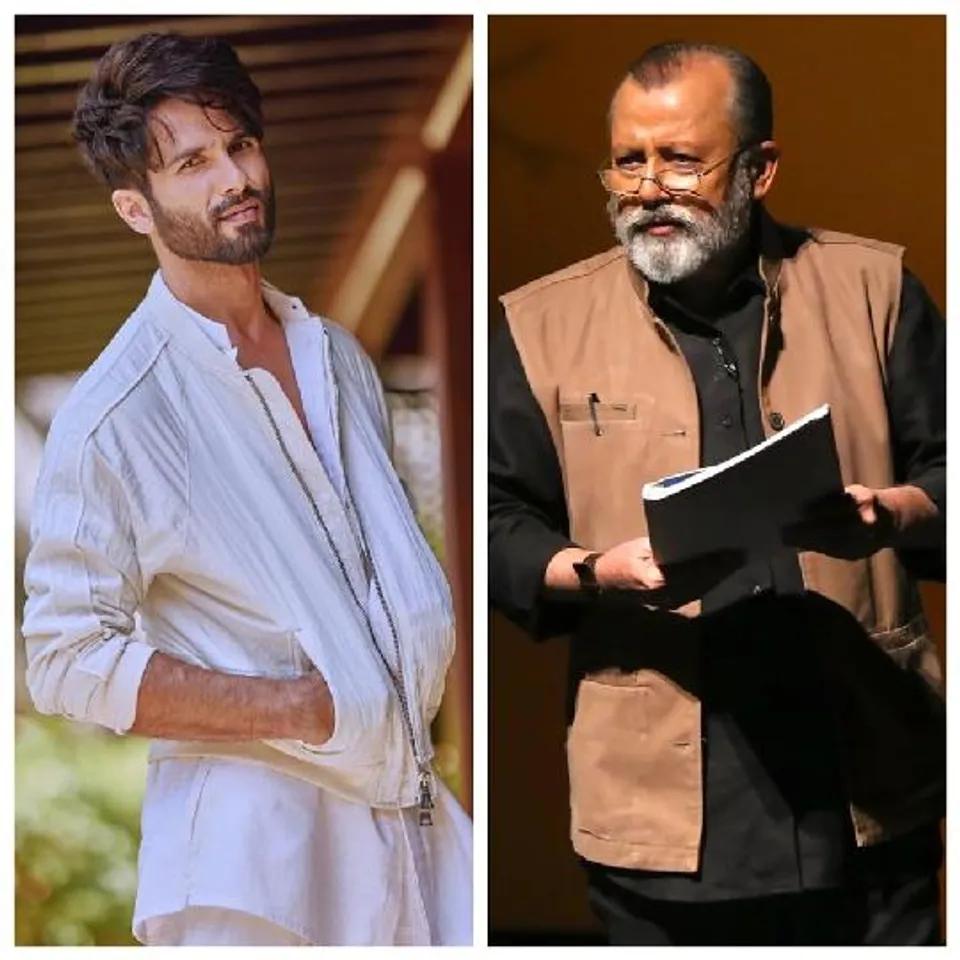 Actor Shahid Kapoor, who will be seen reuniting with his father veteran actor Pankaj Kapur in forthcoming Jersey, says humility, work ethic, and innocence towards work is something he has learned from him.
Shahid Kapoor and Pankaj Kapur earlier collaborated on Mausam, and now the duo will be seen sharing screen space in Jersey.
NewsHelpline team asked Shahid Kapoor about the qualities he has imbibed from his father, he said, "He is blessed with a lot of good qualities, as a professional I think I have imbibed his work ethic and innocence towards his work, he approaches every film as if it is his first movie, I have seen that in my dad, he doesn't behave like he is a professor or principal of acting, he still approaches his roles like a student. And a big actor like him can be so humble, I don't think I am anything in front of him. I think I have learned this from him"
Shahid Kapoor also added that he is excited about the second trailer and credits his director Gowtam Tinnanuri for creating such a powerful and impactful trailer.
He said, "We never thought we would make a second trailer, as it is tough to make a first one, but I think when the film is special, it has enough material to be able to make a second trailer. Let me tell you, the second trailer is solely handled by Gowtam Tinnanuri, the entire team was confused how to make a second trailer but Gowtam has lived with the film for 5 years now, so he understands the heart of the jersey, and part of relationship among characters"
"First trailer was the heart of the film, the second trailer is powerful and impactful, helping you understand the emotionality and mood of the film" added Shahid.
The film is written and directed by Gowtam Tinnanuri, being his Hindi directorial debut and the remake of his 2019 Telugu film of the same title. The film stars Shahid Kapoor as a former cricketer who returns to the game for his son's wish for a jersey, alongside Mrunal Thakur and Pankaj Kapur.
The film is produced by Geetha Arts, Dil Raju Production, Sithara Entertainments, and Brat Films. It was later scheduled for 14 April 2022.