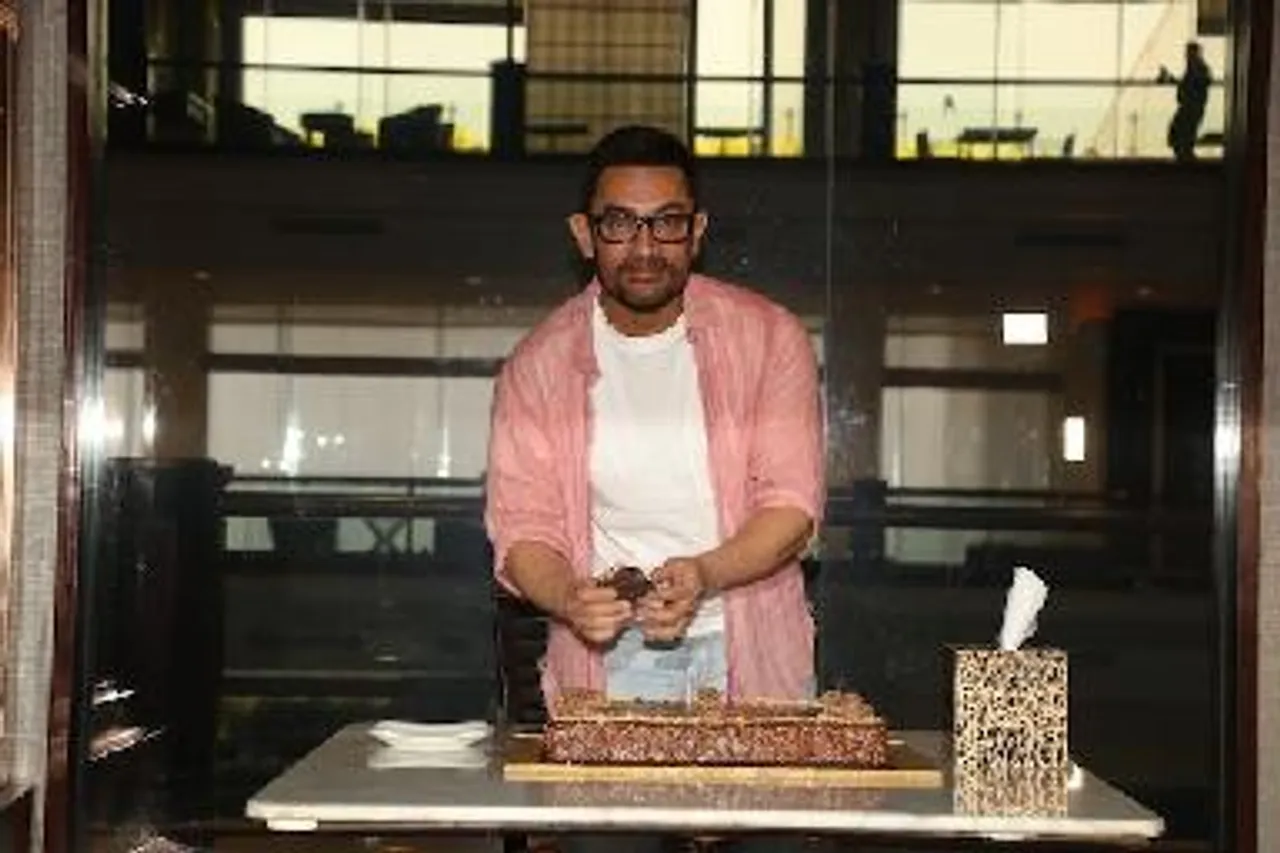 Superstar Aamir Khan celebrates his 57th Birthday with media and parted with some learning during pandemic said he isn't scared to improve on any shortcomings.
Aamir Khan was interacting with NewsHelpline during his Birthday celebration in Bandra.
When asked about his recent viral interview where he talked about his ex-wife Kiran Rao and his divorce, Aamir Khan said, "I am happy that I am not scared to take inventory, and if there is something that needs to be worked upon or improve, I would like to investigate it, find it and work on it. Life is a journey, and we think if we do something we will achieve something or get some place, but life is journey on daily basis, we might achieve goals or not, but the process to get there, matters a lot"
Further adding, Aamir Khan has during pandemic he has plenty of time to reflect upon his life and choices he has made, which made him realize the importance of time and relationships in life.
He added, "I mean, during pandemic we were all at home and I got time to think about things, life is so fragile and precious, I think we all became aware of that fact during the pandemic, time is the most important thing, we all are going to time die some time that is only certainty, we only have a limited time, I realized that I have been living my life mindlessly, but I think I want to live mindfully and improve upon all my relationships"
Aamir also talked about Laal Singh Chaddha's delay, and said that they were 'trying to make a good film' and the pandemic had pushed back their initial plans to release it in April this year.
Laal Singh Chaddha, which is an epic remake of Tom Hanks' acclaimed Forrest Gump. The film also stars Kareena Kapoor Khan and Naga Chaitanya in a special cameo.