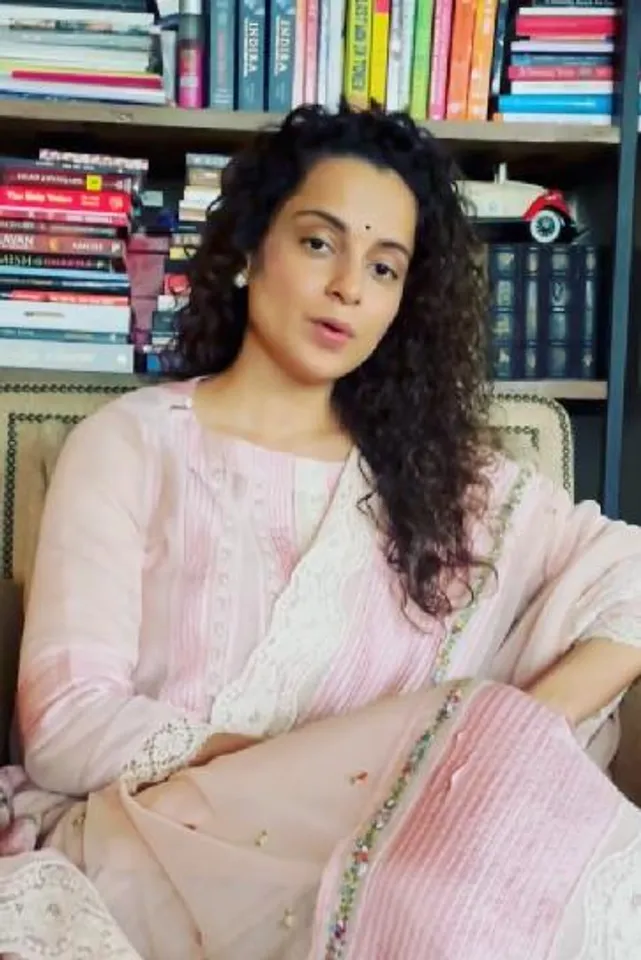 Diva Kangana Ranaut had her run with Shiv Sena, when her office and building were demolished and she was forced to relocate and now when Uddhav Thackeray has submitted his resignation, she is not mincing any words slamming Shiv Sena over the political crisis in the state.
Kangana Ranaut took to her social media and shared a video pist taking a jibe at Shiv Sena and current turmoil in the state, she captioned it, "Jab Paap Badh Jata Hai, Toh Sarvnaash Hota Hai, Aur Us Ke baad Srijan Hota Hai…And the lotus, of life blooms"
In the video, Kangana spoke about the "pride of power." She also slammed Sena for "banning" Hanuman Chalisa.
She is seen saying "After 75, this time is the most important time of India's democracy. In 1975, the people of the people come to leave the Singhasan with a call from the Lok leader JP Narayan, the Singhasan had fallen. In 2020, I had said that democracy is a belief and one who breaks this belief in the pride of power, his pride is also sure to be broken"
"Hanuman is the 12th avatar of Lord Shiva, and when Shiv Sena ban Hanuman Chalisa, I don't think even Lord Shiva can save them, Har Har Mahadev, Jai Hind, Jai Maharashtra" adds Kangana.
Meanwhile on the work front, Kangana Ranaut was last seen in Dhaakad, which failed at the box-office, next, she is prepping for role in Emergency, in which she will be seen playing Indira Gandhi.
She has also wrapped Tejas, a air-force drama.