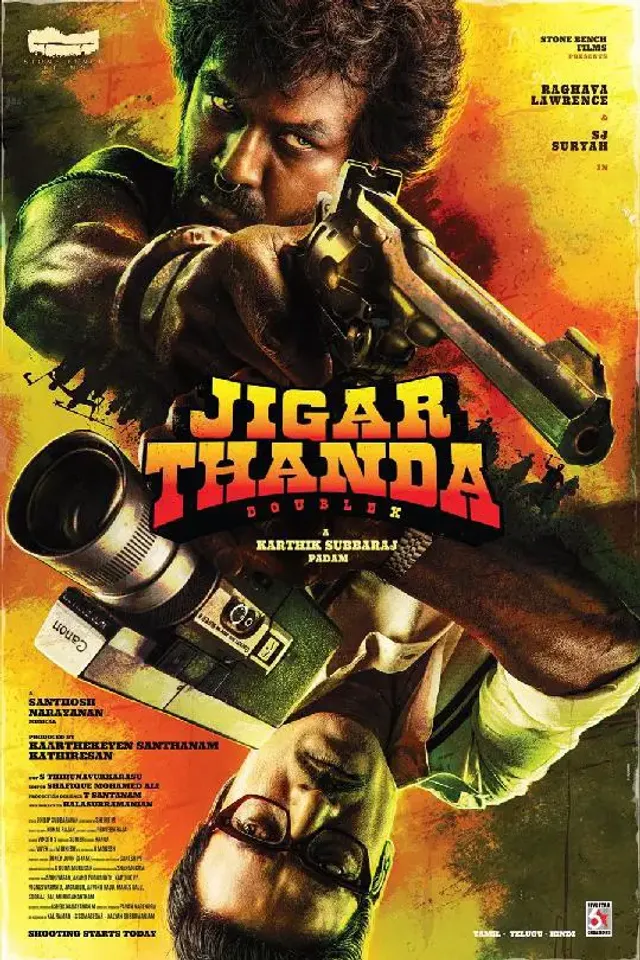 Filmmaker Karthhik Subbaraj dropped the teaser on his social media profile, he captioned it, "Jigarthanda DoubleX - Here's A Kind of...Teaser, Starring @offl_Lawrence, @iam_SJSuryah, A @Music_Santhosh Musical, Produced by @kaarthekeyens @stonebenchers @kathiresan_offl @DOP_Tirru #JigarthandaDoubleX #AKindofTeaser @karthiksubbaraj @dhilipaction #TSantanam #BalaSubramaniam @sherif_choreo @kunal_rajan @Stylist_Praveen @Lyricist_Vivek @tuneyjohn @ashok_narayanan @pavsone @kalyanshankar23" 
The film, which was reportedly inspired by the South Korean film "A Dirty Carnival", nudged a remake in Telugu, titled "Gaddalakonda Ganesh" and in Hindi, titled "Bachchhan Pandey" which starred Akshay Kumar and Kriti Sanon as the leads.
The sequel will start from where the first part left off and is touted as a high-octane action entertainer featuring Raghava Lawrence and S.J. Suryah as the leading protagonists.
The film is being produced by Kaarthekeyen Santhanam under the banner of Stone Bench Films. The makers of the film are planning for a trilingual release in Hindi, Telugu, Tamil and are eyeing for the release sometime next year.