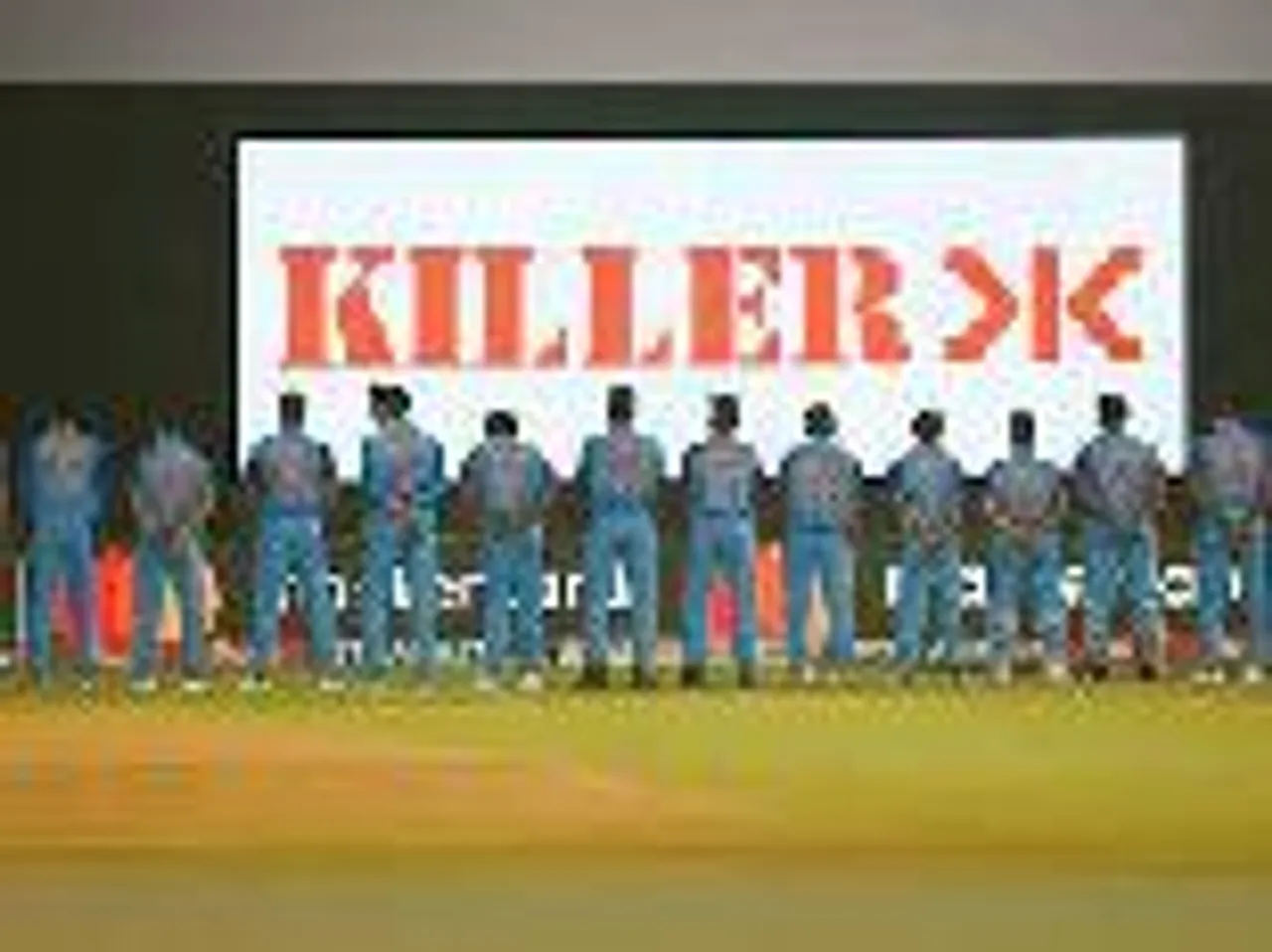 Kewal Kiran Clothing Limited (KKCL), the retail giant which owns brands like Killer, Integriti, Lawmanpg3, Easies and Desi Belle announced plans to take its flagship brand 'Killer', into a strategic partnership with BCCI as the Indian cricket team's "Official Sponsor". This move will see the brand displayed on the right upper chest of the Team India jersey.
KKCL, a listed entity at NSE (KKCL) & BSE (532732) since 2006, is a company that has established themselves as one of India's leading apparel and accessories manufacturers and makers of 'Killer' jeans, a brand that has been a part of the cricketing arena with on-ground branding. This time it will be seen as part of a bigger association, as the official sponsor of Indian Cricket Team.
With this partnership, Killer plans to reach out to the millions of fans that are spread across the country as the brand plans for a huge retail expansion. Commenting on the new partnership, Hemant Jain, Joint Managing Director of KKCL, said, "It is a matter of immense pride for us to be on the India jersey. As a home grown brand, we are excited to be offered this opportunity to showcase ourselves on one of the most prestigious assets in world sport and we thank our partners at ITW Catalyst for facilitating this partnership with the BCCI. We are looking forward to growing our brand and catering to one of the world's biggest fan bases. We will be using our network of over 350 stores, 1800 LFS and 4000+ Multi Brand outlets to bring the Indian jersey to the cricket fans."
KKCL will don the brand Killer logo on Team India's Kit until 31st May 2023.