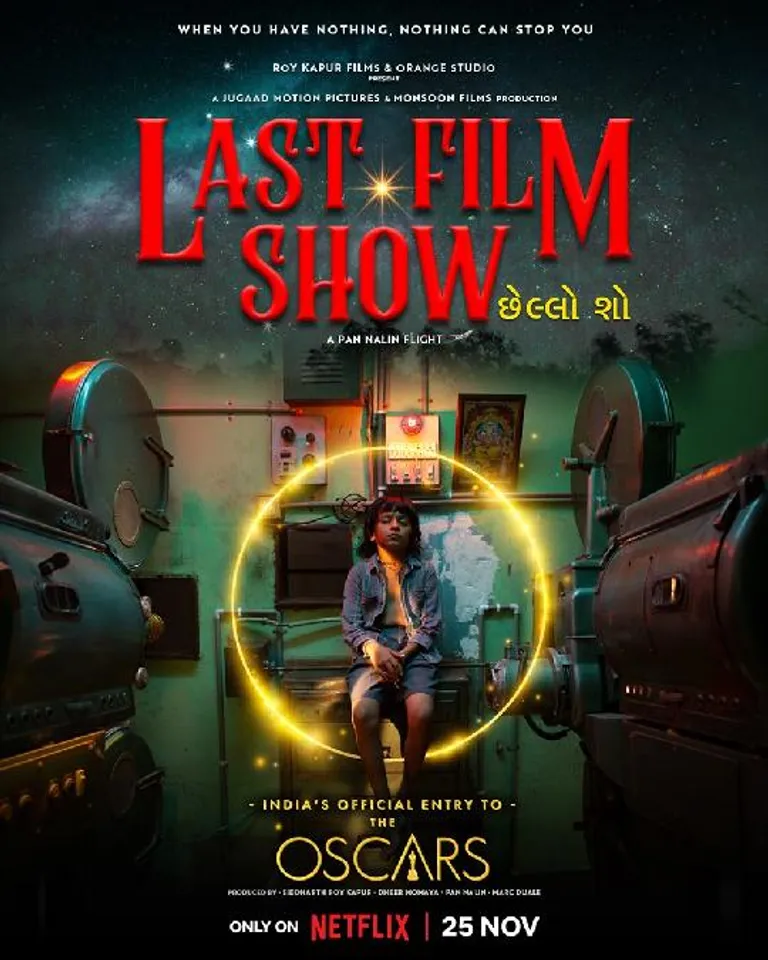 The official handle of Netflix India made the official confirmation, it said, "WE HAVE AN ANNOUNCEMENT!  India's official entry to the Oscars - Last Film Show, is now coming to Netflix on Nov 25!  @NetflixIndia @PanNalin @roykapurfilms #JugaadMotionPictures #DheerMomaya @Orange_Studio_ #MonsoonFilms @iamrichameena #BhavinRabari @LastFilmShow1 @Malvika25" 
Chhello Show is a coming-of-age drama film directed by Pan Nalin. It stars Bhavin Rabari, Bhavesh Shrimali, Richa Meena, Dipen Raval and Paresh Mehta. 
The film revolves around a Nine-year-old Samay (Bhavin Rabari) from Chalala, a village in Saurashtra, who spends an entire summer watching films, from the projection booth of a rundown movie place, by bribing the projectionist - Fazal (Bhavesh Shrimali). He is absolutely mesmerized by films and filmmaking, to the point that he decides to become a filmmaker, unaware of the heart-breaking times that await him.
The film premiered at the 20th Tribeca Film Festival, and opened in theatres with good reviews and massive support from film fraternity. 
The film will start streaming on Netflix from 25th November.