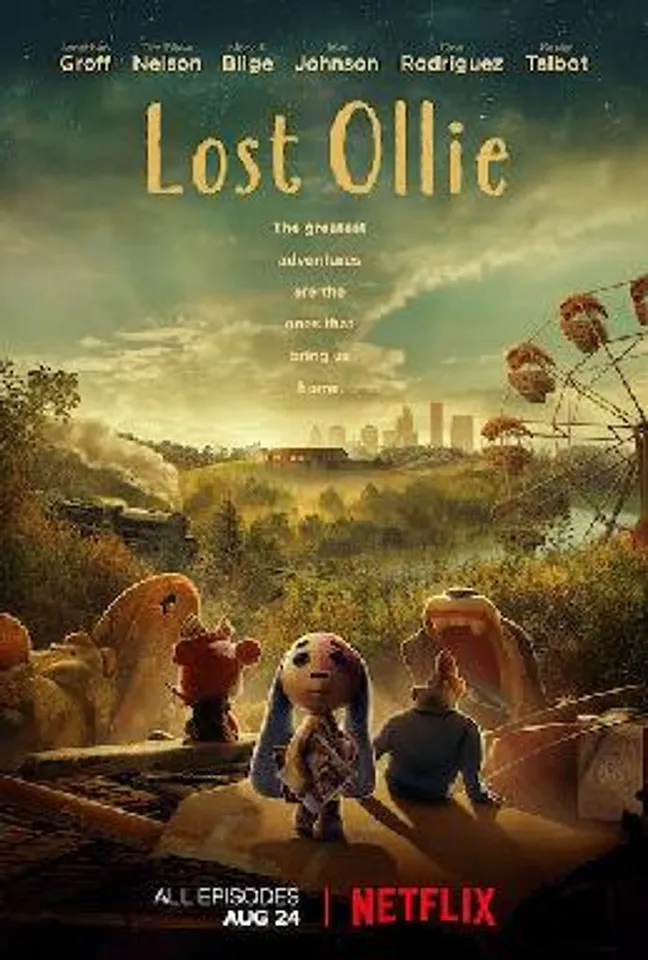 Netflix drops the trailer for an adorable new hybrid CGI - live action series titled Lost Ollie, from two superbly talented animation filmmakers - Shannon Tindle and Peter Ramsey.
Lost Ollie is the touching story of a young boy's search for his lost stuffed animal — and the unbelievable journey his stuffed rabbit goes on trying to get home. The series features voices of Jonathan Groff, Gina Rodriguez, Jake Johnson, Tim Blake Nelson, Kesler Talbot, and Mary J. Blige. 
Lost Ollie is an epic adventure about a lost toy who braves the many dangers of childhood as he searches the countryside to reunite with the boy who lost him; and the story of the boy who lost more than a best friend. 
It's a heart-warming tale for the child in us all, remembering those special souls that we've lost but who forever changed our lives. The four-part limited series was inspired by the book Ollie's Odyssey by renowned author and illustrator William Joyce. 
Lost Ollie is created, written and executive produced by Shannon Tindle, it is directed by Academy Award Winner Peter Ramsey.
 Netflix will debut Lost Ollie streaming from 24th August, 2022