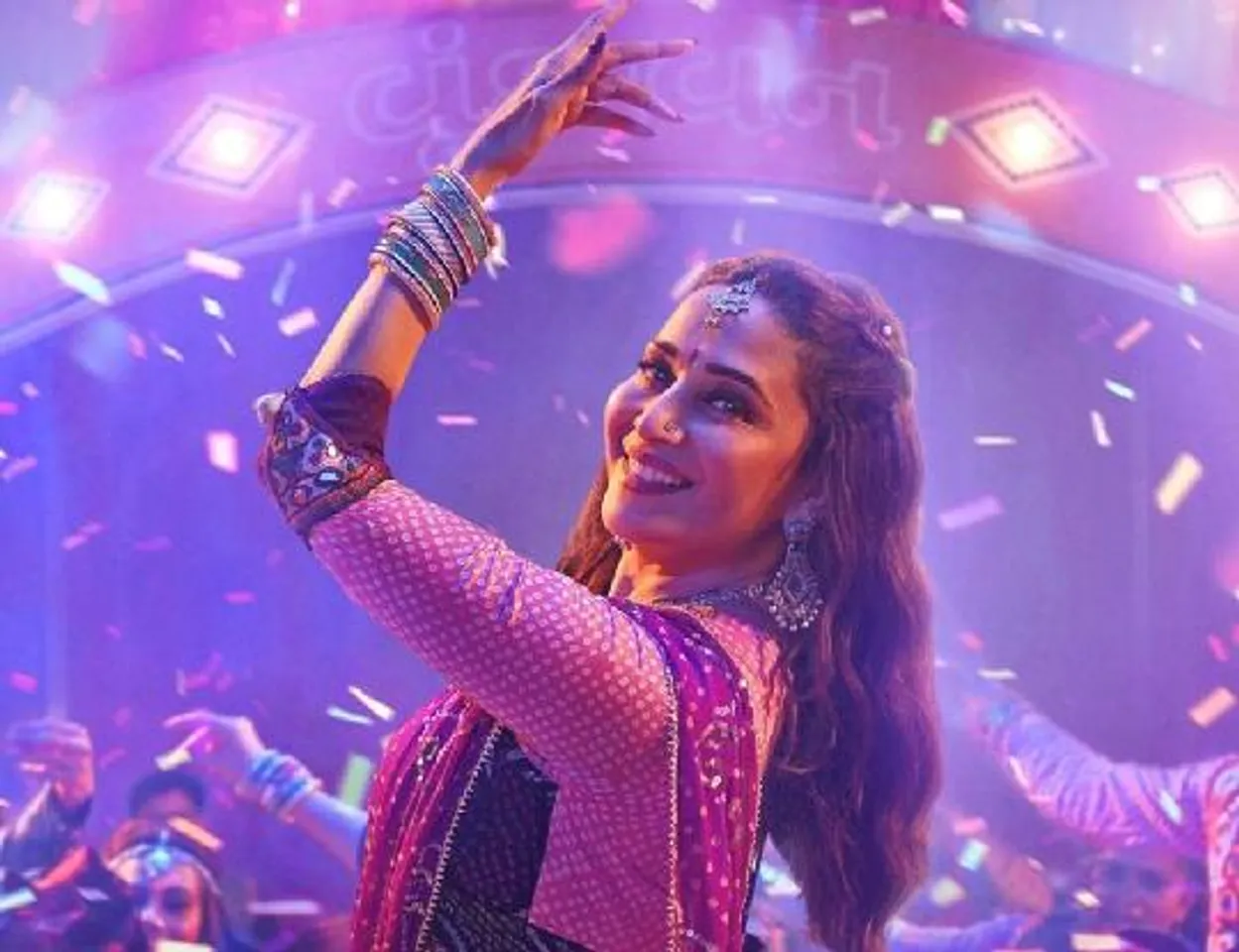 Prime Video India confirmed an original movie, a musical drama titled Maja Maa starring Madhuri Dixit Nene, and now drops the first single, a garba anthem, Boom Padi.
Sharing the song on social media, the official handle of Prime Video India tweeted, "Ready to groove,  ready to move,  are you ready for the most awaited song of this festive season? #BoomPadi out now! watch #MajaMaOnPrime, Oct 6 @MadhuriDixit @raogajraj @ritwikbhowmikk @BarkhaSingh0308 #SrishtiSrivastava #RajitKapur #SheebaChaddha #SimoneSingh @PrimeVideoIN @ninadkamat_ @MalharThakar @kdruls @anandntiwari @LeoMediaC @sumit_Batheja #AmritpalSinghBindra @dimplemathias #DebojeetRay #LaxmiKeluskar #RushiSharma #ManoshiNath #SanyuktaKaza @souumil_ds #AkshayShah @sonymusicindia @sid_mahadevan @PriyaSaraiya @shreyaghoshal @ozmir1 @akashd93 @krutimahesh" 
The garba anthem is crooned by Souumil, Siddharth, Shreya Ghoshal and Osman Mir, with music from duo Souumil and Siddharth.
The song feature featuring queen of hearts Madhuri Dixit, Ritwik Bhowmik, Barkha Singh and Srishti Shrivastava, in this infectious and high energy track.
Helmed by Anand Tiwari, Maja Ma' is Prime Video's first Indian Amazon Original movie, set against the celebratory backdrop of a traditional festival and a quintessential, colourful Indian wedding. 
The film also stars Gajraj Rao, Ritwik Bhowmik, Barkha Singh, Srishti Shrivastava, Rajit Kapur, Sheeba Chaddha, Simone Singh, Malhar Thakar and Ninad Kamat, slated for 6th October release.