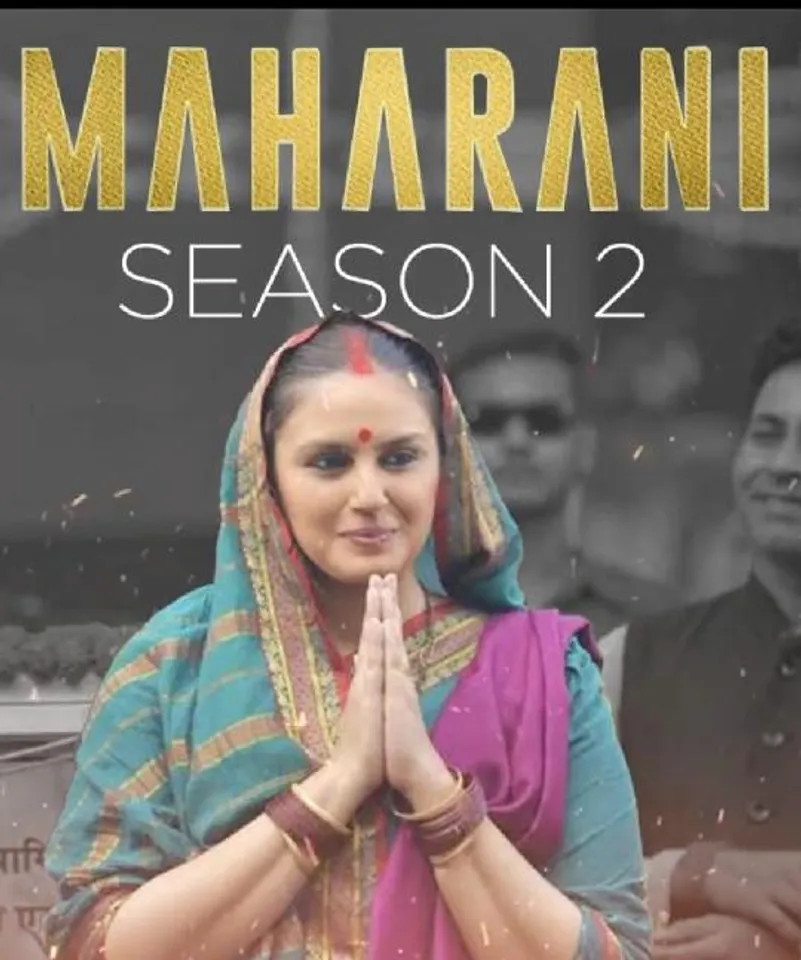 Actress Huma Qureshi shared the first official teaser of Maharani Season 2 on Saturday, the teaser went viral and clocked 10 million views and now the actress couldn't be happier. 
Actress Huma Qureshi took to her social media and shared, "5 nahin poore 10 million views hai…woo hoo! Thank you for all the love you guys have shown to team #Maharani #love @kangratalkies @sonylivindia, Cannot wait to share our labour of love and hard work with you all!!" 
The series, which stars Bollywood actress Huma Qureshi as the titular character and Sohum Shah in a pivotal role, is inspired by what happened in Bihar in the late 1990s when Lalu Prasad Yadav, upon his arrest on corruption charges, made his homemaker wife Rabri Devi his successor.
In the second season, Shah's character of Bheema Bharti rallying the assembled crowd as he pledges vengeance on his wife -- the titular character played by Qureshi. 
 
The teaser ends with Qureshi's character looking into the camera with a deathly stare as she indirectly gestures to Bheema to hush up. 
The series also stars Amit Sial, Dibyendu Bhattacharya, Vineet Kumar, Pramod Pathak, Kani Kusruti, Sushil Pandey, Anuja Sathe, and Neha Chauhan. 
The second season is helmed by Ravindra Gautam, it is created by Subhash Kapoor, who wrote the show with Nandan Singh and  Umashankar Singh. The makers will soon announce the date of the upcoming season, which is set to drop on the OTT platform SonyLIV.