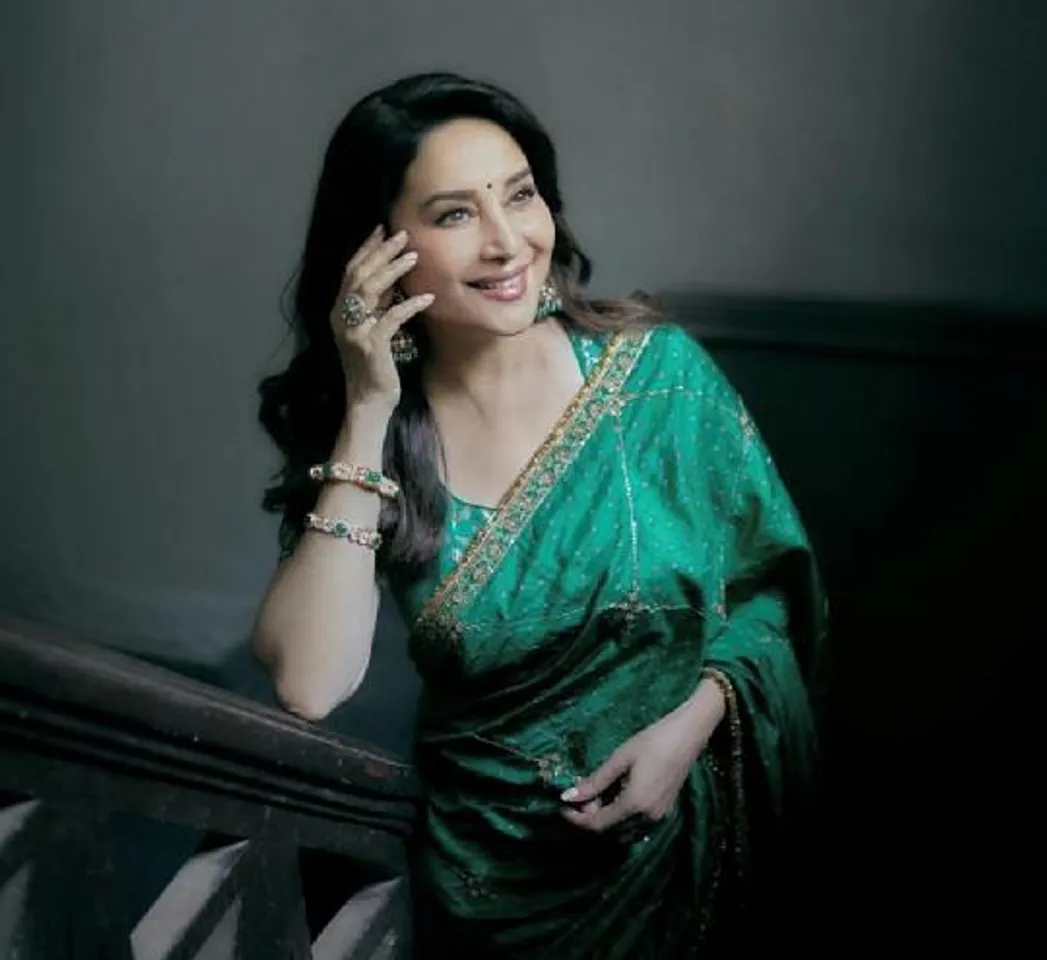 Helmed by Anand Tiwari, starring Madhuri Dixit, Gajraj Rao, Ritwik Bhowmik, Barkha Singh, Srishti Shrivastava, Rajit Kapur, and Sheeba Chaddha, the first official trailer for an epic social drama Maja Ma is out.
Sharing the trailer on her social media profile, Madhuri Dixit Nene captioned her post, "A wedding, a secret and two families that are poles apart! could this festive season get any better? trailer out now! watch #MajaMaOnPrime, Oct 6  @gajrajrao @ritwikbhowmik @barkhasingh0308 @srishti.shrivastava21 @rajitkapurofficial @sheeba.chadha @realsimonesingh @ninadkamatofficial @malhar028 @iamkavindave @anandntiwari @leomediacollective @sumit_batheja @bindraamritpal @dimplemathias @faalanadimka @keluskarlaxmi @rushisharma @manoshinath #Djangokaza @souumil_ds #AkshayShah @akashdeep.sengupta @sonymusicindia"
The film is co-written by Sumit Batheja and Anand Tiwari, it revolves around Pallavi Patel is the quintessential, middle aged, devoted housewife who is equally famous for her dance as she is for her cooking. But what happens when a rumor about her, threatens to disrupt her middle-class family's ethos, on the eve of her son Tejas' engagement with a rich, NRI girl?
The premise of the film is absolutely amazing, and this one raises a big question, apart from being a mother, wife, sister or friend, a woman has an identity and she is entitled to discover it, define it and redefine it, if necessary.
Produced by Leo Media Collective and Amritpal Singh Bindra, Maja Ma will premiere on Prime Video on 6 October.