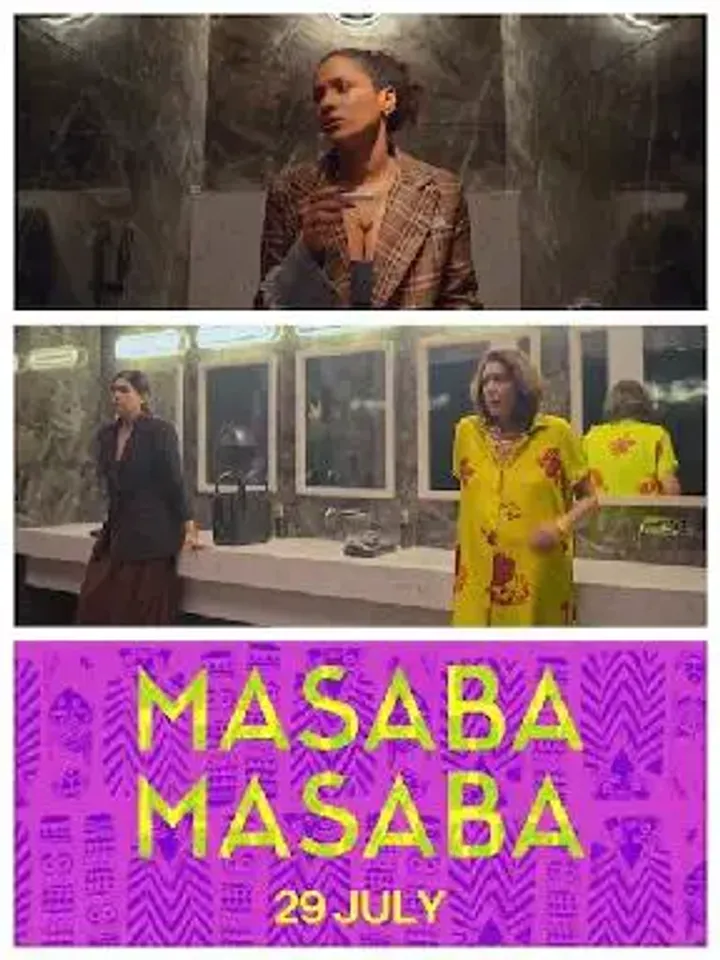 Designer and actress Masaba Gupta drops the first official teaser for the second season of Masaba Masaba series on Netflix. The teaser suggests that the new season will dwell into pregnancy.
Sharing the teaser and release date of the series, Masaba Gupta captioned her post, "Looking for something to motivate you to get outta bed on a gloomy rainy day? Well. I've got some news that might just do the trick, Masaba Masaba season 2, coming to you on 29th July only on @netflix_in @neena_gupta @neilbhoopalam @chinxter @ashviniyardi @viniyardfilms @netflix_in @rytash @kushakapila @barkhasingh0308 @kareemabarry @armaankhera @iamramkapoor"
The teaser opens with Masaba Gupta sitting in a toilet waiting for the pregnancy results to come out, while Neena Gupta waits outside. The upcoming chapter of the slice-of-life series, based on fashion designer Masaba Gupta's life, will see the title character tackle new highs and new lows.
The series stars Masaba Gupta, Neena Gupta, Neil Bhoopalam, Rytasha Rathore. The second season of the series is directed by Sonam Nair and show-run by Ashvini Yardi of Viniyard Films.
The second season of Masaba Masaba will arrive on Netflix on 29th July, it also stars Kusha Kapila, Kareema Barry, Barkha Singh, Ram Kapoor, and Armaan Khera.
'The first season which debuted in August 2020 on Netflix, had received favourable reviews from both critics and audiences.