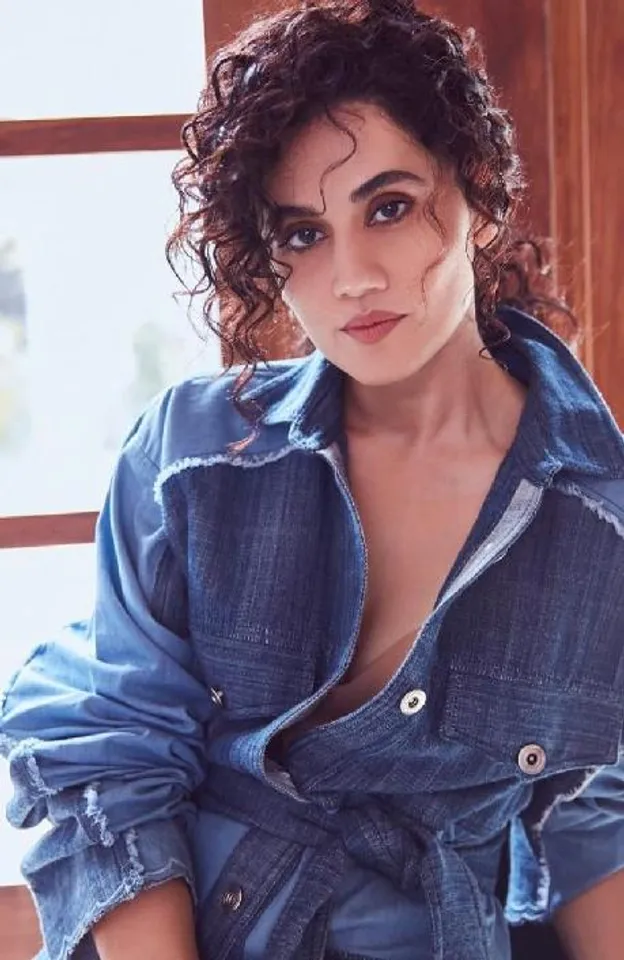 Actress Taapsee Pannu hails from a non-filmy background and she was pursuing her studies when she decided to take the plunge in entertainment business. Hopefully things worked out for her but not without her folks worrying over her decision. 
Taapsee Pannu along with Anurag Kashyap and actor Pavail Gulati were promoting Dobaaraa at a local college. 
During her interactive session, Taapsee Pannu shared an inspirational story about her struggle with students, who wanted to pursue acting but doesn't find the needed support from folks. 
She said, "My father had many sleepless nights. I was doing my studies and out of the blue, I wanted to be an actor and my father didn't quite
understood it, my parents had a difficult time accepting the fact that I wanted to quit studies and pursue acting. All I did was ask them for a finite time, I asked for a year and see if it was workable for me or not, as I could have go back anytime and complete my studies" 
"So I made this pact with my folks, which allowed me to take one year off from my own life, and let me do what I wanted to do, and if that didn't work out, I would return and do what my folks would ask me to do, and it worked for me" added Pannu. 
Taapsee Pannu started career with Telugu and Tamil movies, in 2013 she made her Hindi debut with Chashme Baddoor    and rest is history.  
Taapsee is currently promoting her new movie, Dobaaraa, which has opened at one of the most prestigious film festivals such as the London Film Festival and Fantasia Film Festival 2022, and has been received well by the audience. 
Directed by Anurag Kashyap and produced by Ekta Kapoor, the film is all set to hit the theatres on August 19, 2022.  
 Apart from that, Taapsee will be also seen in Rajkumar Hirani's next 'Dunki' alongside Shah Rukh Khan.