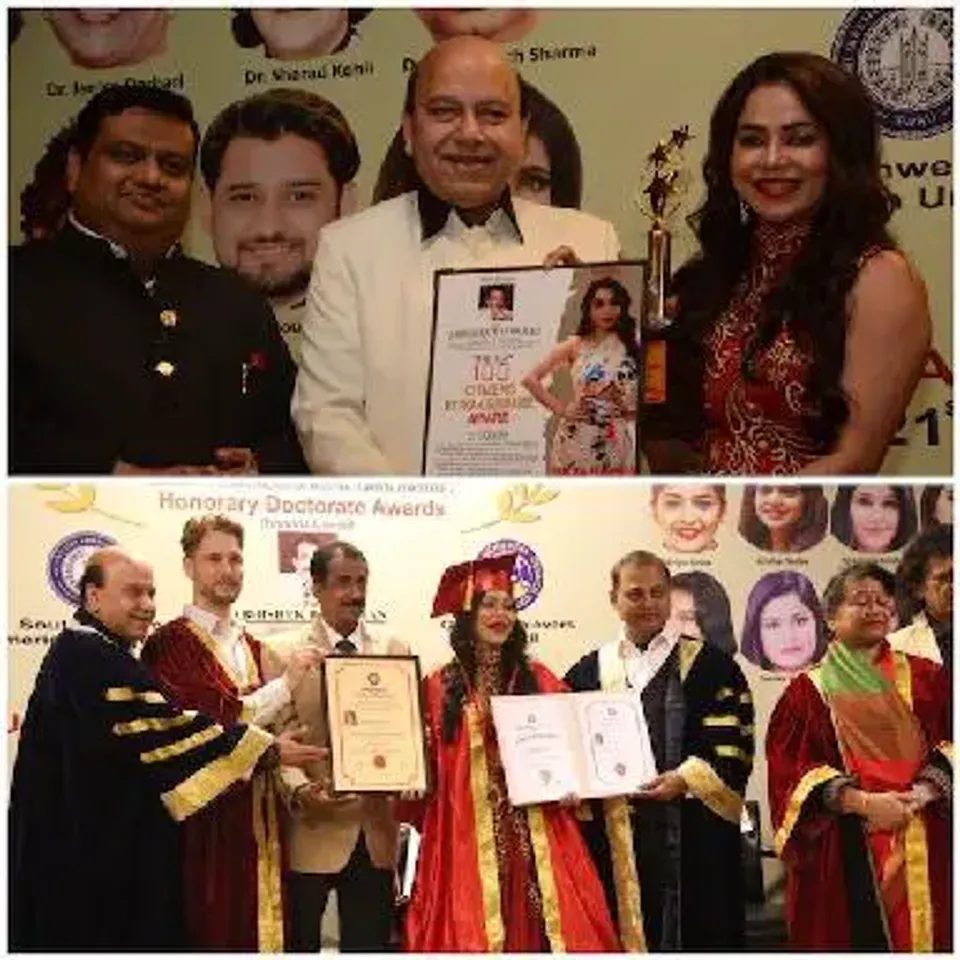 The actress received the accolade in December which was presented to her to appreciate her contribution to Indian cinema and for her endeavour to bring out the strong side of a woman via the silver screen. Overwhelmed by the award, Nikita Rawal hopes to live up to the honour.
Nikita Rawal, a well-known face in the Bollywood and TV industry who has acted in the music video and has given innumerable terrific performances. She has played different roles in movies and has justified each one of them tremendously.
Rawal has added a flavour to each song by her excellent performance. Nikita has brought life to many music videos which brings emotions, care and reality of life.
Nikita has done 1478 live shows and has represented India on different international platforms also is an active participant in politics and social service.
She was seen in Garam masala starring Akshay Kumar and John, Mr. Black And White with Arshad Warsi and Sunil Shetty, Happy Birthday, Amma Ki Boli, Cute Kamina and more.