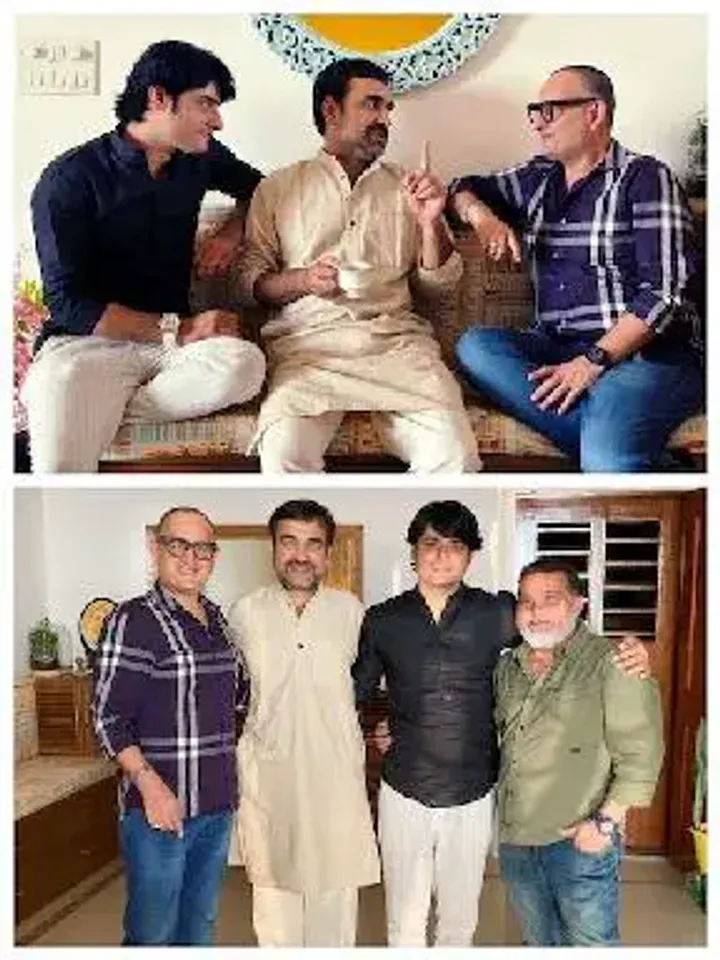 Written by Utkarsh Naithani and directed by three-time National Award-winner Ravi Jadhav, the film will revolve around the journey of Vajpayee, one of the co-founders and a senior leader of the Bhartiya Janta Party (BJP).
Sharing the confirmation about the film on his social media, actor Pankaj Tripathi dropped a series of pictures with producer and director and wrote, "Bharat Jamin Ka Tukda Nahi, Jeeta Jagta Rastrpurush Hai,  Yeh Pangtikya Likhne wala Mahan Neta Shri Atal Bihari Vajpayee ki Bhjumika Mujhe bade prade par sakaar karne ka avsar mila hai, ye main apna soubhagy manta hun, ATAL jald hi...@ravijadhavofficial @vinod.bhanushali @officialsandipssingh @i.samkhan #KamleshBhanushali @Zeeshan_ahmad0001 @Shivvsharma0706 @utkarshnaithani @bsl_films @officiallegendstudios @hitz.music.official @70mmtalkies" 
Vajpayee, who joined Rashtriya Sewak Sangh (RSS) in 1947, rose through ranks to become a stalwart of the BJP and was the first non-Congress prime minister to complete a full term in office.
Ravi Jadhav, best known for helming the Marathi movies Natarang and Balgandharva, will be helming the project, which is produced by Vinod Bhanushali, Sandeep Singh, Sam Khan and Kamlesh Bhanushali in association with 70MM Talkies and co-produced by Zeeshan Ahmad and Shivv Sharma.
ATAL is presented by Bhanushali Studios Limited and Legend Studios.
https://newsonfloor.com/article/detail/vinod-bhanushali-and-sandeep-singh-collaborating-on-atal-710.htm