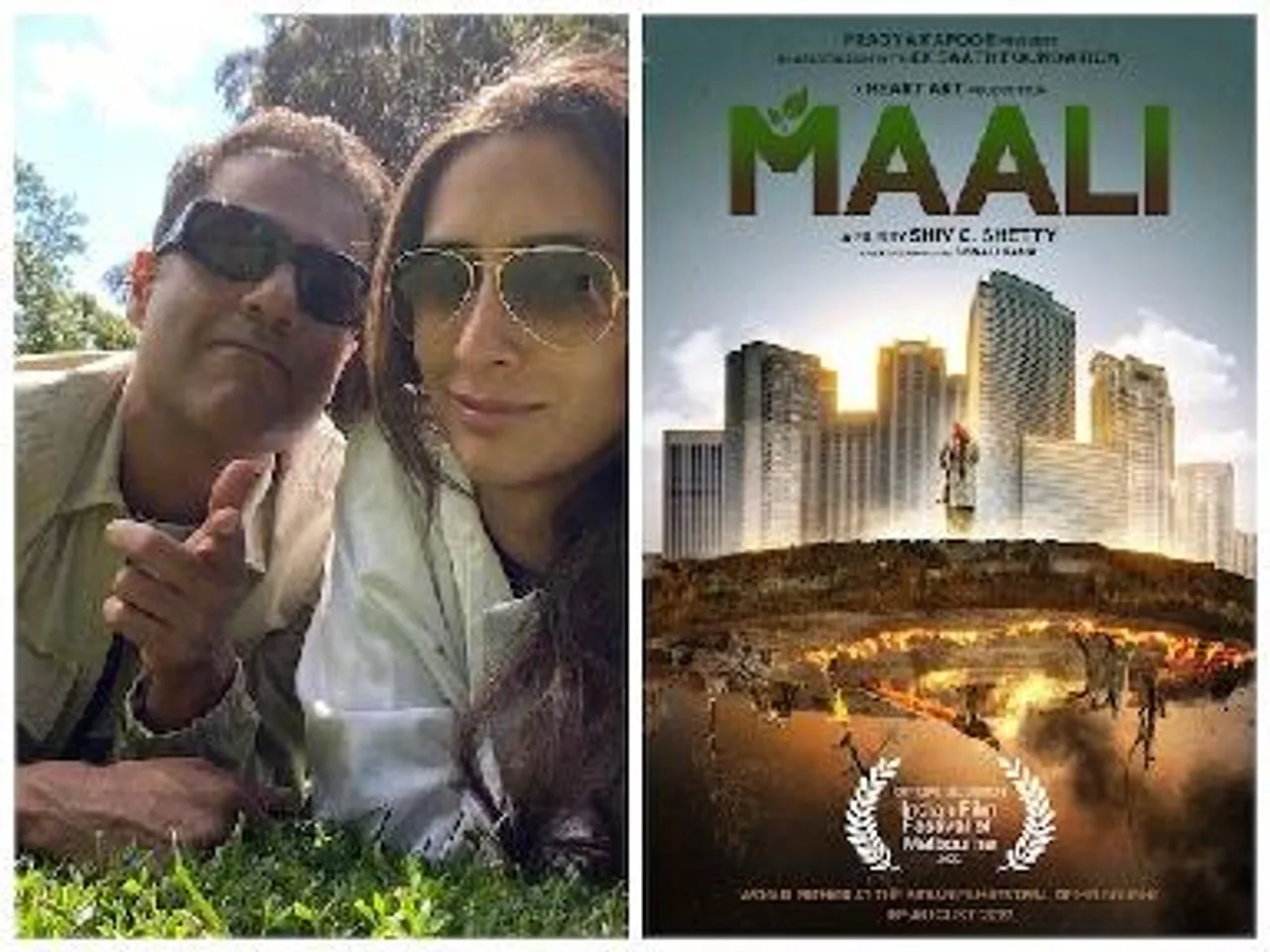 Filmmaker Abhishek Kapoor praises his wife Pragya Kapoor's short film Maali, as it is slated to premiere at IFFM 2022. 
Producer Pragya Kapoor's 'Maali' film will be having its world premiere at the Indian Film Festival of Melbourne (IFFM) 2022. The film will be screened on August 18.
Praising and film on his social media profile, Abhishek Kapoor known for movies like Rock On, Kedarnath and Chandigark Kare Aashiqui, shared,
"This an important film for the environment & #mentalheath.  immensely Proud of team #maalithefilm @pragyakapoor_ @shivcshetty @sonalirana1511 @maali_film @ek7foundation @IFFMelb #keepgoing" 
Written and directed by Shiv C. Shetty, the story of 'Maali' brings alive the most pertinent global conversation around deforestation and mental health. 
Pragya Kapoor also shared the deeds and first look of the movie, she wrote, "At a time when the climate crisis and its effects on our mental health are no longer something that can be ignored, we bring you a sweet film about a young girl's journey that will make you rethink your priorities in life—
sharing with you the poster of our movie - Maali, premiering at @IFFMelb on the 18th of August.  @shivcshetty @sonalirana1511 @maali_film @ek7foundation @ankit_shresth @MBFWorld @stallionangelo @Shashwat_Mall @nehamehra80
Maali' is a journey of a 16-year-old girl Tulsi, from the calm mountains to the concrete jungle and her struggle when she witnesses the life of the city; greed, loneliness and depression. 
In the film, you will experience a young Maali's journey from the serene mountains to the concrete jungle and the effects of deforestation on our well-being and mental health.