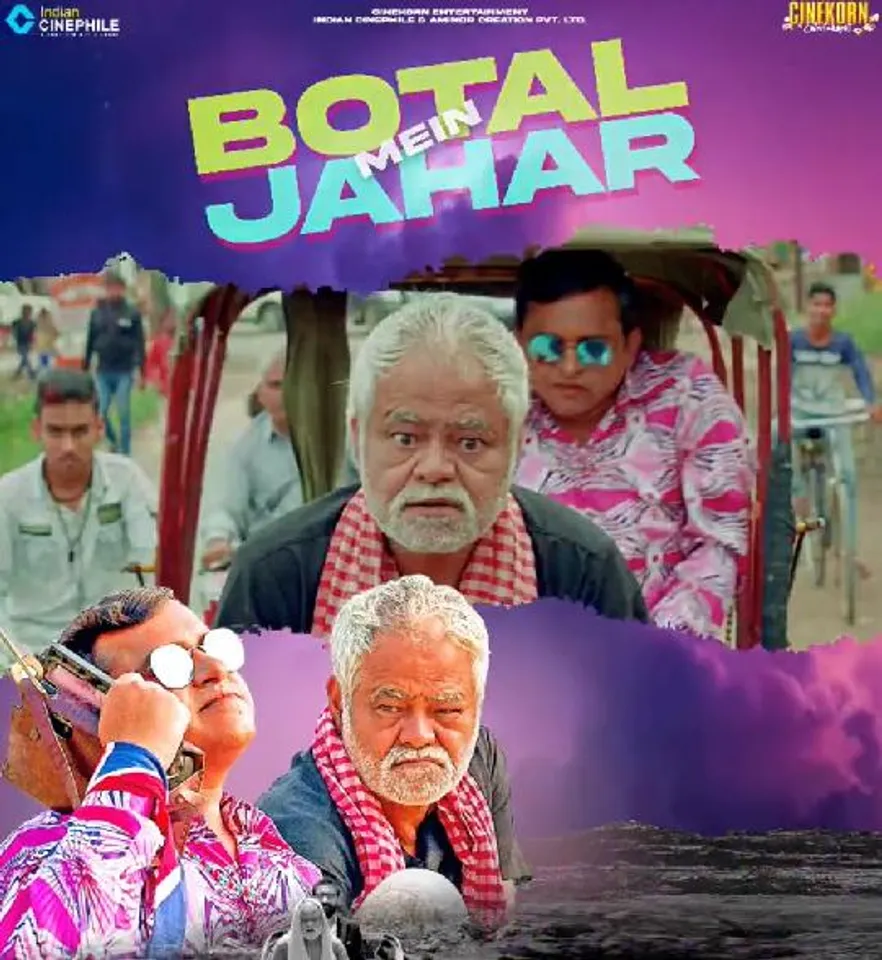 Veteran actor Sanjay Mishra is full of gratitude as first single, Botal Mein Jahar from Woh 3 Din has become the most viewed song within 24 hours of its release.
The first single, Botal Mein Jahar is composed by Raaj Aashoo, it is penned by Pancham Singh and crooned by Panchu Band. The peppy dance regional number has clocked 3.2 million hits and turned into most viewed song.
Expressing his gratitude for the success of the song, Sanjay Mishra took to his social media and shared, "Thank you Everyone, #BotalmeinJahar is Breaking all records. Became most viewed song in 24 hours. #Woh3Din @imsanjaimishra #rajeshsharma  @IamRoySanyal @actorpurvaparag #rakeshsrivastav @iampanchamsingh #RaajAashoo @iamseepijha @khannasunny @TSeries #BhushanKumar #WhiteLionEntertainment @WOH3DIN_ @_MohitChauhan #prarthanagahilote #SandhyaSharma @KumarBupi @Jigar_khan786 @IPayelMukherjee @CinekornEnt #KalapiNagada #SanjayChhipelkar"
The film revolves around a Rickshawala (Sanjay) trying to provide for his family, finds himself an unique opportunity to take around a random stranger for 3 days, for 3 grands. Lured by promising proposition, Sanjay takes the stranger around town, only to find in legal trouble.
The film also stars Rajesh Sharma, Chandan Roy Sanyal, Rakesh Srivastava and Purva Parag, the project is bankrolled by Pancham Singh and slated for 30th September 2022 release.
Apart from Who 3 Din, actor Sanjay Mishra is also part of Holy Cow, Jogira, Sara Ra Ra, Cirkus, Mumbaikar, KTina and more.