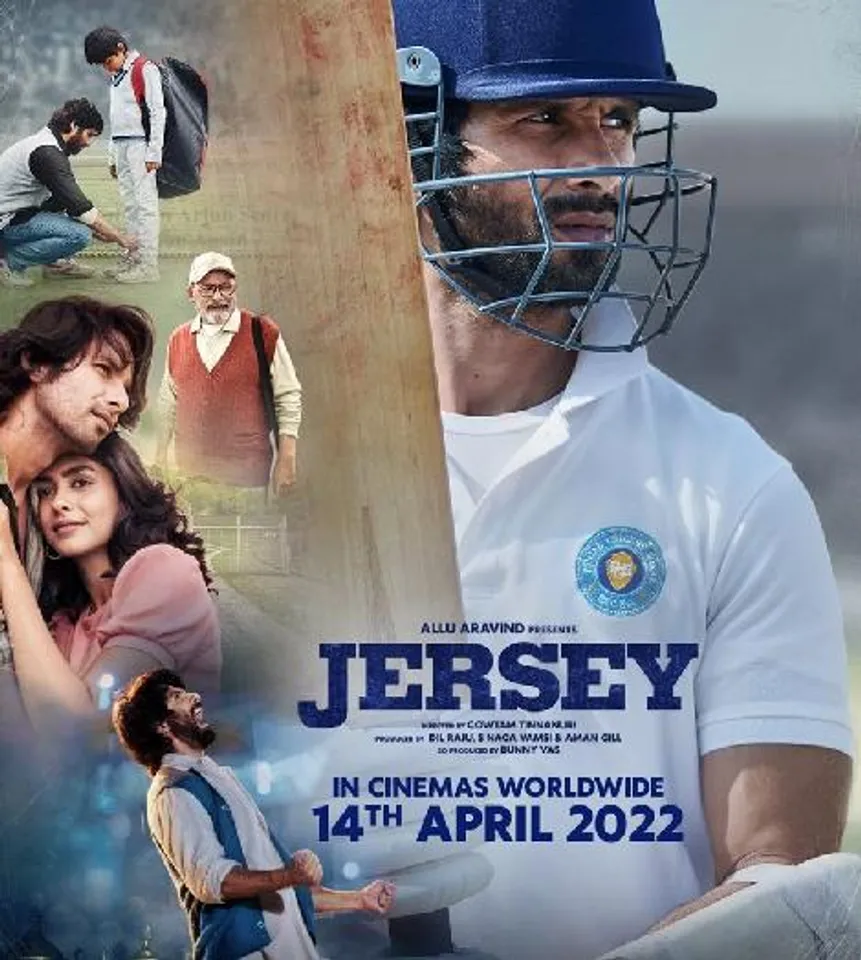 Shahid Kapoor as a batsman on crease is something worth the wait, Jersey will hit the cinema halls soon enough, but the makers of the film are out with the second trailer for the sports drama.
The official handle of Zee Music Company dropped the trailer on social media. It said, "Dream in his eyes, Courage in his heart. He's here to leave a mark!   #JerseyTrailer : @shahidkapoor @mrunal0801 @gowtam19 #AlluAravind @theamangill @AlluEnts @DilRajuProdctns @SitharaEnts @brat_films @balajimotionpic @Penmovies @ZeeMusicCompany #PenMarudharEntertainment @jerseythefilm"
The heart-warming sports drama star Shahid Kapoor, Mrunal Thakur and Pankaj Kapoor in the lead roles.
The new trailer definitely highlights that you can embrace your dreams, hopes and family at any point in your life, all you need it spirit!
The film revolves around an ex-cricketer (Shahid) struggling to make ends meet, wants to fulfill his child's wish of getting a Jersey but in the process comes face to face with his heroic past and is forced to decide if he will rise to the occasion and become a symbol of hope or continue to live a life as a loser?
The film is written and directed by Gowtam Tinnanuri, being his Hindi directorial debut and the remake of his 2019 Telugu film of the same title. The film is produced by Geetha Arts, Dil Raju Production, Sithara Entertainments and Brat Films.
The film has been dragged for 2 years because of pandemic, it is now slated for 14 April 2022 release.