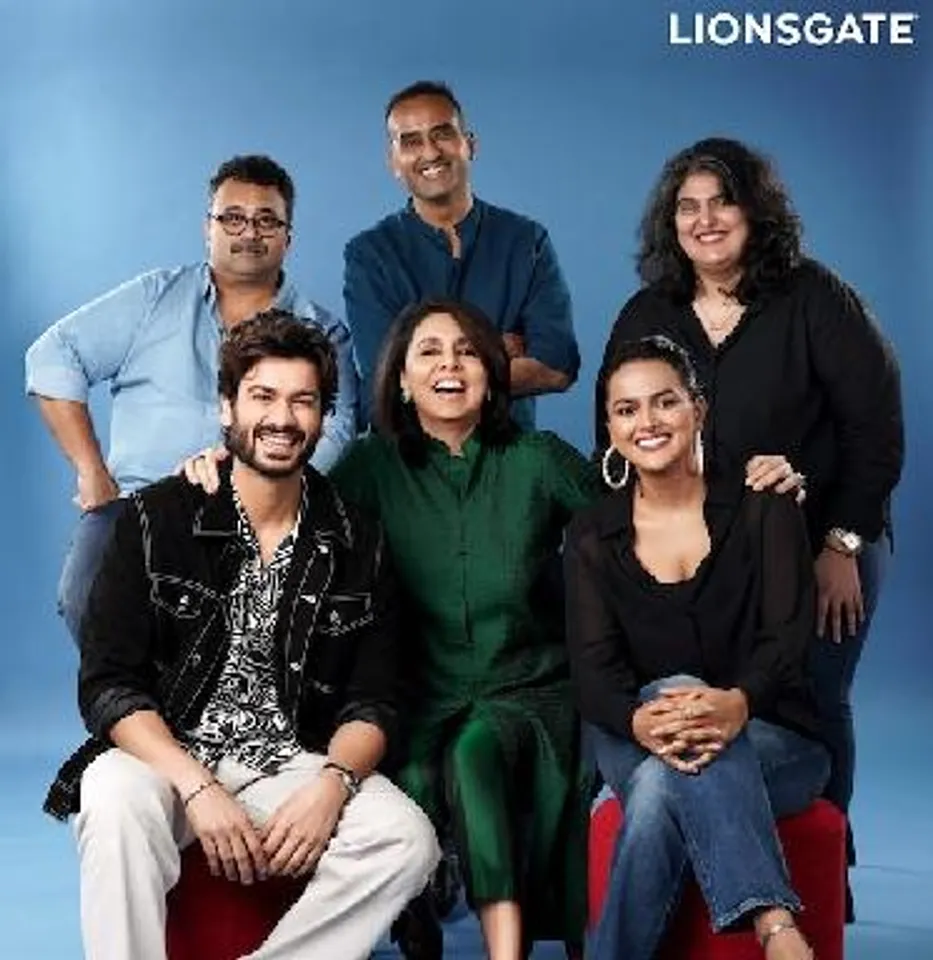 Best known for films such as Vikram Vedha and Jersey, actress Shraddha Srinath announces her first ever project with Neetu Kapoor and Sunny Kaushal, an untitled family drama for Lionsgate.
Sharing the poster on her social media profile and confirming the movie, Shraddha captioned her post, "Something new and exciting is coming soon from Lionsgate Studios, and I'm thrilled to be a part of this experience. Thanks to the very talented @MilindDhaimade for directing this lovely, heart-warming film...@ShraddhaSrinath @lionsgateIndia #MilindDhaimade #NeetuKapoor @sunnykaushal89 @Im_Rohitjain @amythtbird @theblindassasin @Tweetybelle123 #LionsgateIndia #LionsgateIndiaStudios #NewAnnoucncement #NowInProduction #FilmAnnouncement #NeetuKapoor #SunnyKaushal #ShraddhaSrinath #MilindDhaimade"
Helmed by Milind Dhaimade, this film will showcase a unique bond between a mother and son with Neetu Kapoor in a never-before-seen avatar.
Lionsgate India Studios' first feature film stars Neetu Kapoor, Sunny Kaushal, and Shraddha Srinath. This untitled, coming-of-age story will capture the beautiful and relatable relationship between a mother and her son. Using comedy as its main premise, the film delves into the integral fabric of families, communication, and memories, as well as their role in forcing us to grow up.
Apart from the untitled drama, actress Shraddha Srinath was last seen in Vikrant Rona, she is currently busy with Godhra and Rishabh Shetty's Rudraprayaga. In Telugu she has completed shooting for Ravikanth Perepu's Krishna and His Leela.