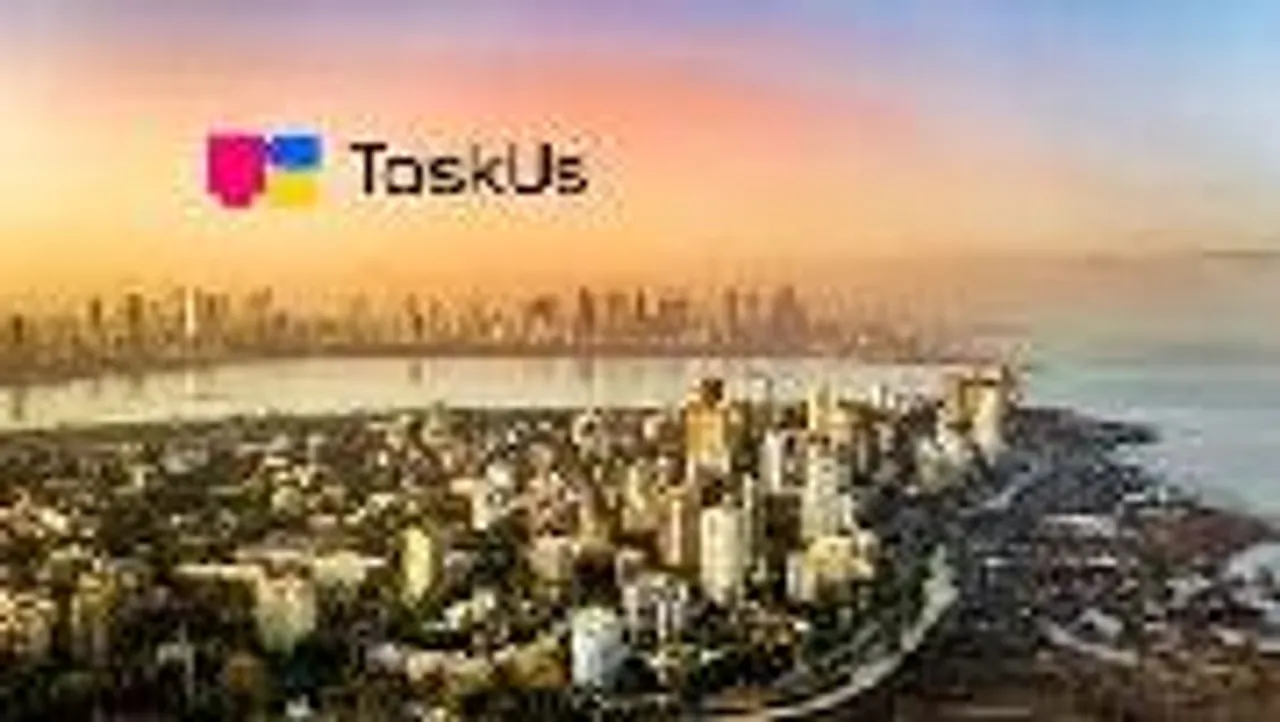 TaskUs (Nasdaq: TASK), a provider of outsourced digital services and next-generation customer experience to fast-growing technology companies, announced Navi Mumbai as home to its fourth site in India.
TaskUs Navi Mumbai will support the company's growing operations in India, which has been TaskUs' fastest-growing market in its 14-year history. The city has a highly skilled and tech-savvy talent pool, modern infrastructure, and a non-metro advantage. The expansion also aims to provide teammates with world-class, people-first facilities and a spacious workspace.
As TaskUs' fourth site in India, Navi Mumbai sits on a mature social infrastructure populated with educational hubs, commercial spaces, retail complexes, and residential areas. With its close proximity to Mumbai, Pune, and Thane, the city boasts access to a large experienced talent pool that makes for a flexible, adept, and robust workforce.
"TaskUs is committed to bringing jobs closer to people and supporting local communities, Aspiring teammates from Navi Mumbai can look forward to the same kind of culture that TaskUs is globally known for—amazing workplace, exceptional services, work-life balance, and industry-leading benefits to all our teammates," said Sapna Bhambani, TaskUs' Senior Vice President of Operations and Geo Leader in India.
Currently, TaskUs Navi Mumbai teammates are working from home supported by a temporary office until a permanent site opens. The permanent site, meanwhile, is expected to open early next year. It will sit in a 115,000-square-foot commercial space with a 1,100-seat capacity. Similar to other TaskUs sites globally, TaskUs Navi Mumbai will feature vibrant walls, dynamic color themes, inspiring architecture, and well-designed production rooms and lounge areas, to name a few.
The TaskUs people-first culture has been globally recognized, boasting a myriad of awards under its belt. The company was recently honored by ERTC Media, India's leading media consulting and brand listing company, awarding Sapna Bhambani as a "Marketing Meister" and TaskUs as one of the "Prestigious Brands of India." TaskUs also bagged the "Best CEO for Women" and "Best CEO for Diversity" awards from Comparably, "Fastest-Growing Service Provider in 2022" and "Major Contender for Trust and Safety" from the Everest Group, "Company of the Year" Gold award from the American Business Awards, and "Best Places to Work" from Business Intelligence.
In light of the expansion, TaskUs is looking at providing more career opportunities for aspiring teammates, support staff, supervisors, managers, and senior leaders to join the company's exciting growth in India. Navi Mumbai residents, at least 18 years old, fluent in English, and those with a year of relevant work experience in business process outsourcing are welcome to apply and will be prioritized in the screening. Interested applicants may apply here.
TaskUs is known for providing positive experiences, benefits, learning, and career development opportunities, and programs for its employees. As a key player in the space, it understands that nurturing a Ridiculously Good company culture is the key factor in retaining and attracting today's workforce. For instance, it has an experienced Wellness & Resiliency team, solely focused on caring for employees' overall well-being. The company also upholds its commitment to diversity, equity, and inclusion by working toward a healthy gender ratio across its sites.
TaskUs first came to India in 2019 and opened its first site in Indore. Three years later, it opened two new sites in Gurugram and Mohali and announced plans of setting up a Technology Center of Excellence for its shared services in Chennai.
To know more about TaskUs, visit https://www.taskus.com or the following social media accounts:
 About TaskUs
TaskUs is a provider of outsourced digital services and next-generation customer experience to fast-growing technology companies, helping its clients represent, protect and grow their brands. Leveraging a cloud-based infrastructure, TaskUs serves clients in the fastest-growing sectors, including social media, e-commerce, gaming, streaming media, food delivery and ridesharing, HiTech, FinTech and HealthTech. As of June 30, 2022, TaskUs had approximately 45,300 employees across twenty-six locations in 13 countries, including the United States, the Philippines, and India.
Forward-Looking Statements
This press release contains "forward-looking statements" within the meaning of the Private Securities Litigation Reform Act of 1995. Forward-looking statements include all statements that are not historical facts. In some cases, you can identify these forward-looking statements by the use of words such as "outlook," "believes," "expects," "potential," "continues," "may," "will," "should," "could," "seeks," "predicts," "intends," "trends," "plans," "estimates," "anticipates," "position us" or the negative version of these words or other comparable words. Such forward-looking statements are subject to various risks and uncertainties. Accordingly, there are or will be important factors that could cause actual outcomes or results to differ materially from those indicated in these statements. These factors include but are not limited to those described under "Risk Factors" in the Company's Annual Report on Form 10-K for the year ended December 31, 2021 (the "Annual Report") filed with the Securities and Exchange Commission (the "SEC") on March 9, 2022, as such factors may be updated from time to time in our periodic filings with the SEC, which are accessible on the SEC's website at www.sec.gov. These factors should not be construed as exhaustive and should be read in conjunction with the other cautionary statements that are included in the Company's SEC filings. TaskUs undertakes no obligation to publicly update or review any forward-looking statement, whether as a result of new information, future developments or otherwise, except as required by law.
View source version on businesswire.com: https://www.businesswire.com/news/home/20221003005831/en/