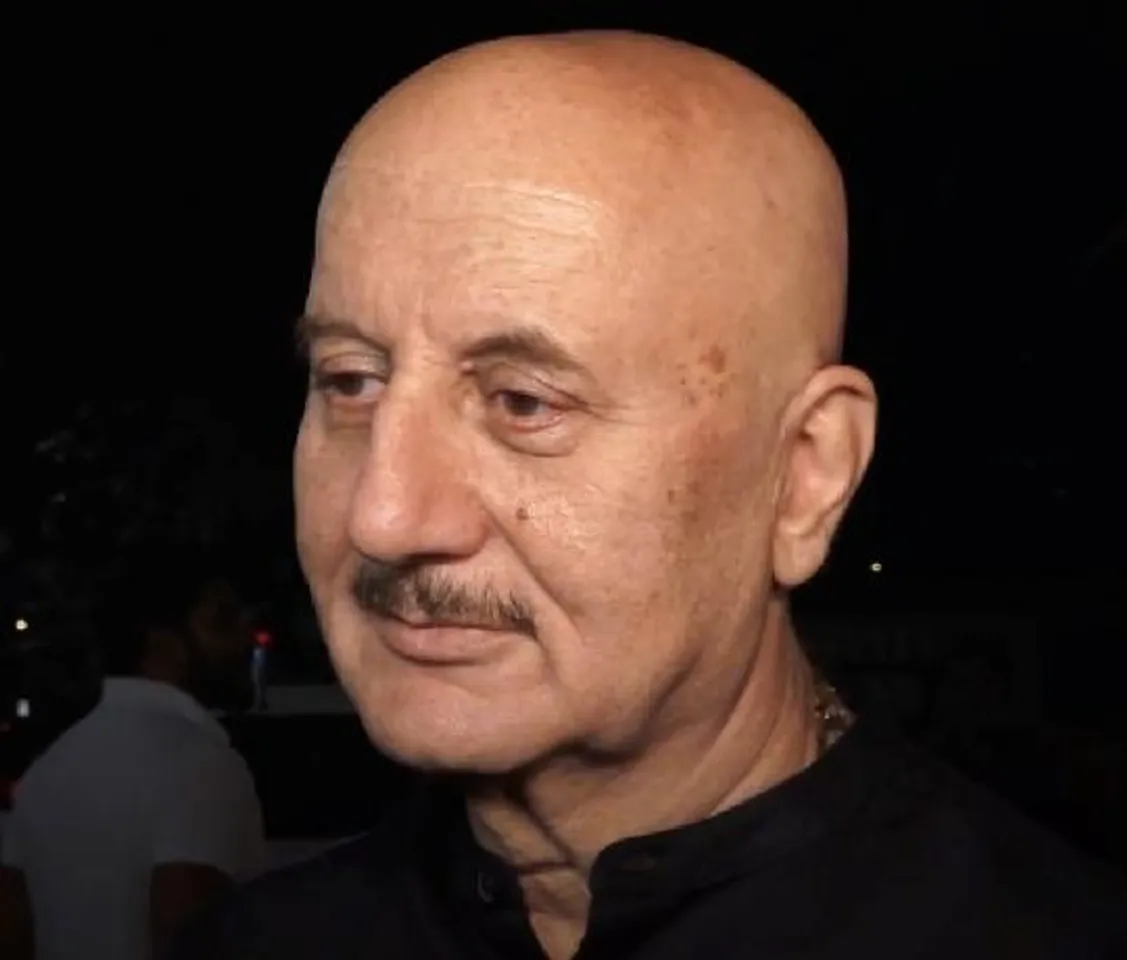 National Award winner actor Aupam Kher says usually films with tagline based on true stories, aren't actually based on anything, but The Kashmir Files is based on true stories. 
 
Anupam Kher was interacting with NewsHelpline at the special screening on The Kashmir Files, based on exodus which took place in 1990. 
 
Talking about the film and the buzz it has created, Anupam Kher said, "When the movies come with tagline based on true story, it usually isn't, but this one is actually based on true stories. Hence the pain of people on-screen has reached out to people, and it needs to reach as many people as it can, plus this is not a multi-starrer film, but it has four national award winner actors" 
 
Further adding, Anupam said, "Vivek Agnihotri did a good thing, prior to the release of the film in India, he screened the film in USA for free, some 14-15 shows, and from the response we got there, we were aware the kind of movie we have made. See, we can't say we're excited or sad, the film is such that the more audience it reaches, the better" 
 
"The film is getting good response, it has its organic reach, everyone wants to watch The Kashmir Files. Filmmaker Vivek has made a great movie and now it is up-to audience" added Kher. 
 
Produced by Abhishek Agarwal, written and directed by Vivek Agnihotri, the film depicts the exodus of Kashmiri Pandits during the Kashmir Insurgency. 
 
The film also stars Mithun Chakraborty, Darshan Kumar, Pallavi Joshi, Chinmay Mandlekar, Prakash Belawadi, Puneet Issar, Bhasha Sumbli, Sourav Verma, and Mrinal Kulkarni.
 
The film opens in theaters today, 11th March 2022.