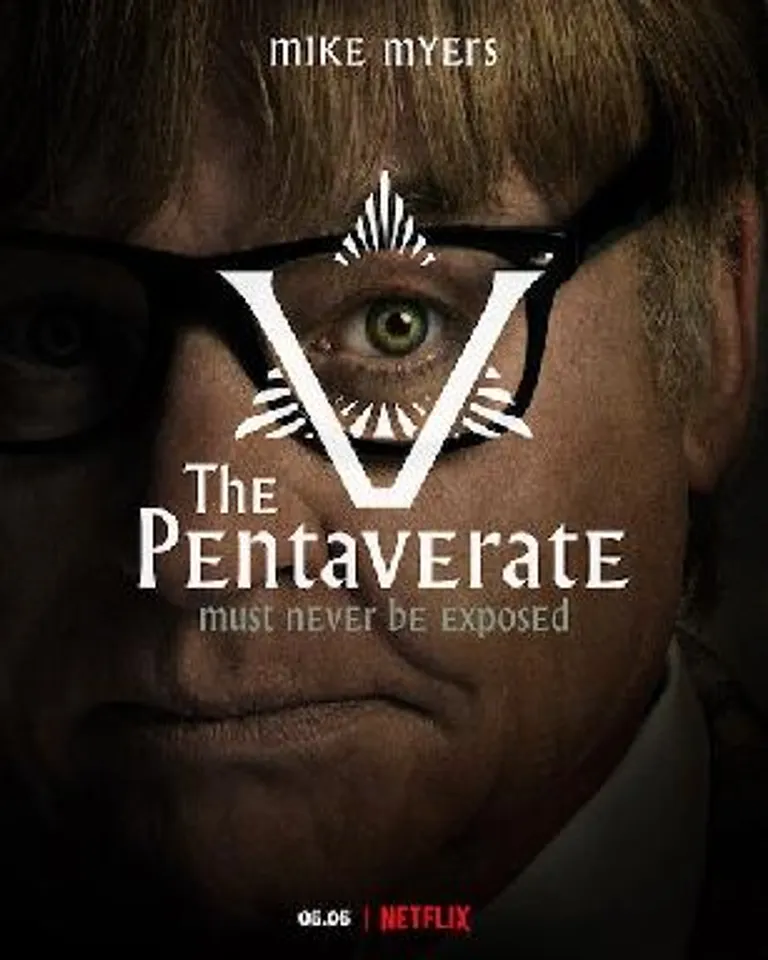 Netflix drops the first trailer for series titled The Pentaverate, the series stars Mike Myers, Ken Jeong, Keegan-Michael Key, Debi Mazar, Richard McCabe, Jennifer Saunders, and Lydia West. 
 
The series revolves around a Canadian journalist who finds himself embroiled in a mission to uncover the truth and just possibly save the world himself. 
 
As usual, Myers will play 8 characters in total, including a Canadian journalist, a conspiracy theorist, a right wing radio host, "Lord Lordington" of The Pentaverate, an Ex-Russian oligarch, and a tech genius, among others. 
 
The whacky and mind-bending comedy series is created by Mike Myers, it is directed by Tim Kirkby. The series is bankrolled by Myers and Kirkby, John Lyons, Tony Hernandez, Lilly Burns and Jason Weinberg. 
 
The series starts streaming from 5th May 2022.