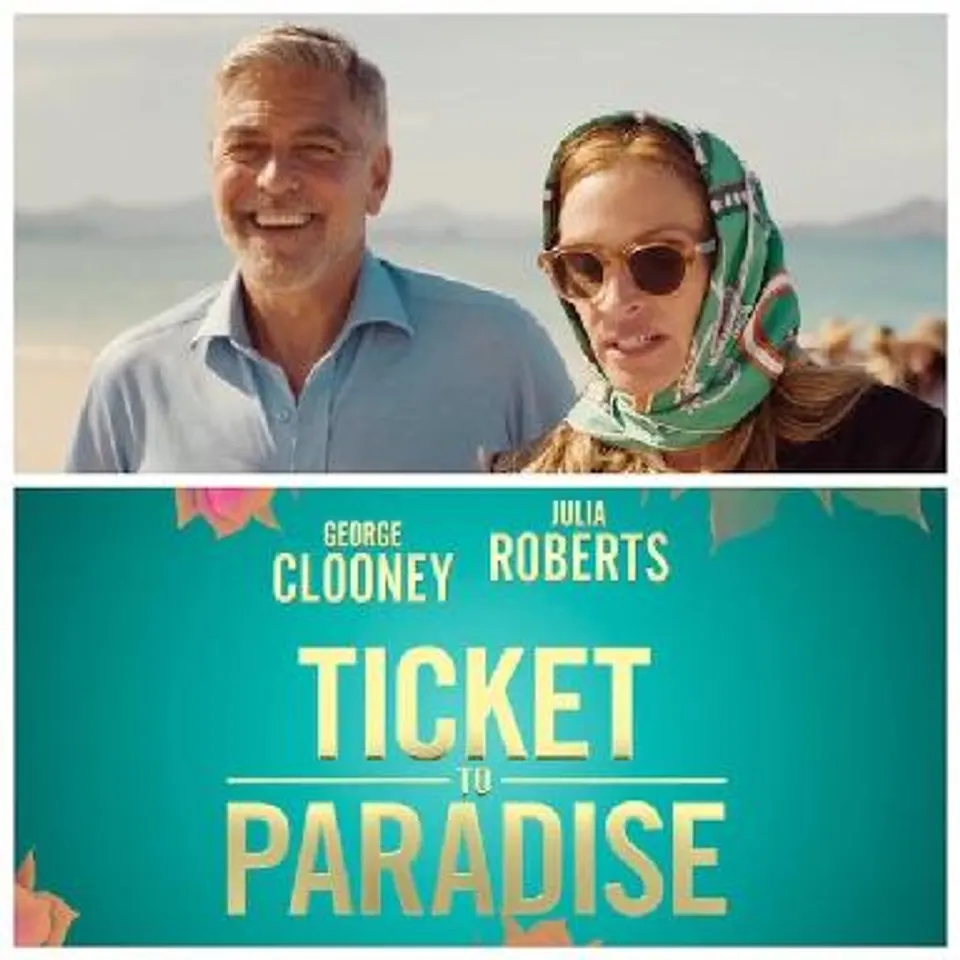 Universal drops the official trailer for Ticket to Paradise, revolving around a divorced couple on a mission to sabotage her daughter's wedding, only to find themselves living some of the most precious moments of their lives.
The film stars George Clooney, Julia Roberts, Kaitlyn Dever, Billie Lourd, and Lucas Bravo.
A divorced couple teams up and travels to Bali to stop their daughter from making the same mistake they think they made 25 years ago. What was the mistake they made? The movie doesn't really dwell into it.
Academy Award winners George Clooney and Julia Roberts reunite on the big screen as exes who find themselves on a shared mission to stop their lovestruck daughter from making the same mistake they once made. It is a romantic comedy about the sweet surprise of second chances.
Helmed by Ol Parker, the screenplay is written by Ol Parker and Daniel Pipski. The film is slated for 21st October 2022 release.